The Motoring Journal has teamed with the Minnesota Lakes Classic Boat Show . In celebrating the Boat Show's 26th Anniversary we are excited to bring a new addition to the venue, Speed Reunion "A Celebration of European Motoring".
"The Central Minnesota lakes area is a perfect setting for a Drivers Event" says Speed Reunion Founder, Chris Runge. "After visiting the Chain of Lakes Boat Show for many years it was inevitable that bringing in European Cars to Arrowwood Resort along with the well established boat show would be a perfect fit. The event is designed to be a destination event for Car Club Driving Tours. We currently have clubs throughout the Upper Midwest that have scheduled drives up on Friday, July 12th and taking advantage of some of the resorts offerings the day before."
Bike and Car owners who cannot make it on Friday but wish to show their vehicles are welcome to arrive Saturday the 13th by 10AM to enter the lakefront show area. We will have additional designated show car parking available near the West entrance of the event for latecomers and overflow parking.
Arrowwood Resort is in the heart of breathtaking drives winding through the chain of lakes and opening up into rolling hills and farm country. Just 4 miles from Arrowwood is Carlos Creek Winery which offers tours and entertainment every weekend. Arrowwood offers an Executive putting course, Atikwa 18 Hole Championship Golf Course an Indoor Water Park and much more.
Arrowwood resort Staff are excited to host Speed Reunion 2013.  The resort has gone out of its way to make car owners right at home. The show cars arriving early will have secure indoor parking available Friday evening and a detailing area overnight.  If inclimate weather occurs we have backup shelter for cars as well.
EVENT SCHEDULE:
Friday July 12, 2013 12:00pm-4:00PM : Tour de' Lakes – Join us in a scenic driving tour around the Alexandria Chain of Lakes, a vist to  Carlos Creek Winery for a wine sampling, live music and a tour of the facility. Our final destination will be landing at the Minnesota Lakes Maritime Museum where we will tour the rare and beautiful vintage watercraft on display.
Friday July 12, 2013 6:00pm : Welcome Reception – At the onsite indoor parking/detailing center. Owners are allowed to prep cars, mingle and share drinks and stories while gearing up for Saturday's event! The delicious Arrowwood Pasta Bar is available just steps away in the "Lakeside Cafe" at an additional charge.
Saturday July 13, 2013 10:00am-2:30pm : Speed Reunion and The Minnesota Lakes Classic Boat Show- Gorgeous Vintage Watercraft will be displayed both on the water and lakeside joined by Vintage and Exotic European Cars and Motorcycles gracing the lawns of Arrowwood Resort.
*Show admission is free of charge for spectators and show cars.
ROOM RATES:
Speed Reunion Guest Rooms are available starting at $179.00/night and up. When calling Arrowwood (320) 762-1124 mention Speed Reunion as the event room block. The Welcome Reception dinner fee will be announced.
REGISTRATION:
Click on the form to enlarge. Print it, scan and email to Chris@TheMotoringJournal.com
Mission
It's no coincidence we've aligned the Speed Reunion event  with National Collector Car Appreciation Day. We encourage car owners to enjoy and even drive their cars to the event when possible. We strive to hand down the passion of preserving  period originality in classic cars  and bring awareness to rare and unknown marques.
Speed Reunion 2013 is free to spectators and showcar owners. Tour de' Lakes drive and Lakeside Show Vehicle space is limited so please contact us to reserve your space!
Outdoor exhibitor space and sponsorship for the event is available for Moto Gusto. Contact for a full pricing schedule and sponsorship kits for your business!
Hotel accommodations at Arrowwood Resort are available at a discounted rate to show car owners and drive participants. Rooms are filling up quickly so lock yours in! The special Speed Reunion rate cut-off is June 13, 2013!
Speed Reunion is brought to you by: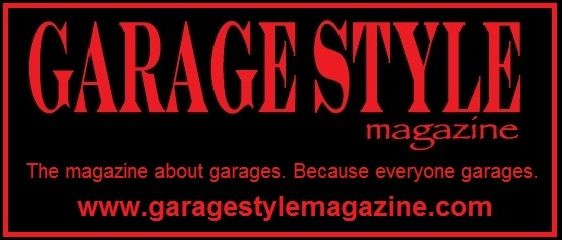 For more information on the Speed Reunion Event contact:
Chris Runge
Call: 32O-49l-53l6
Email: Chris@TheMotoringJournal.com