Posted on 21 March 2016 by Connie Schmitt
By Bob and Connie Schmitt, Photos by Connie Schmitt
The 21th Amelia Island Concours d'Elegance on March 11-13 was an amazing event. On the days before the Concours, it is thrilling to watch the cars arriving at the Ritz, look through the many vendors, silent auction, book signings, test drives, and catch up with car friends we only see once a year.
Saturday morning's Cars and Coffee is a popular warm up for the Concours.
RM Auction sold a diverse mix of 88 lots on Saturday for over $38,000,000, including buyer fees.
Event Founder and Chairman Bill Warner composed a symphony of significant cars and motorcycles from around the world with 43 classes.
Our favorite classes were Porsche Rare 356 Open and Closed. Pete and Michele Archibald of Hilton Head Island, SC won the closed class with a 1951 Porsche 356 serial number 11111. Also included were two 1949 Porsche Gmünd coupes, a 1952 America Roadster, a 1955 Continental Coupe, the 1956 Carrera 356A by customizer Dean Jeffries, the iconic Janis Joplin 1964 356C, and the last 1965 356C Carrera 2 produced.
Last but not least in the Rare 356 Open class was Bruce Jennings' 1958 Porsche Carrera GT Speedster. The 1958 Porsche Carrera GT Speedster nicknamed Mahildabel is retired in Naples, FL at the Revs Institute for Automotive Research. This winningest Carrera GT speedster of all time earned 67 national SCCA race victories. It was Bruce Jennings medium-speed course car. He had two more GTs, one each for short and long courses. To be competitive at different circuits, Bruce found it easier to switch whole cars rather than continually changing all components. Originally an all-steel panel car, Bruce substituted an aluminum hood and deck for lightness.
1987 Porsche 962C raced by Derek Bell, Hans-Joachim Stuck, and Al Holbert from the Porsche Museum was our pick from the Cars of Hans-Joachim Stuck class.
We spotted Bob Russo with the RC Cola Porsche 962 that he had restored. This gorgeous 962 is owned by Dr. Gordon Zimmermann.
We admired Nardi Bress' 1956 Mercedes-Benz 300SL Gullwing Coupe. We found that we knew the car from its prior owner Ace Rosner.
All three Bizzzarrini Spyders ever produced were together in a special class. Don and Diane Meluzio own the last one produced.
Best of show, Concours d'Elegance was presented to the 1930 Rolls-Royce Phantom II, from The Nethercutt Collection. The 1952 Pegaso Z-102 was Best of Show, Concours de Sport. The "cupula" coupe bodywork sports an unusually large and bulbous read window. It debuted at the 1953 World Motor Show in Madison Square Garden in New York, and then was purchased by the President of the Dominican Republic.
The Amelia Island Concours d'Elegance continues to be a great gathering for automotive enthusiasts. If you have never attended, this should be on your bucket list.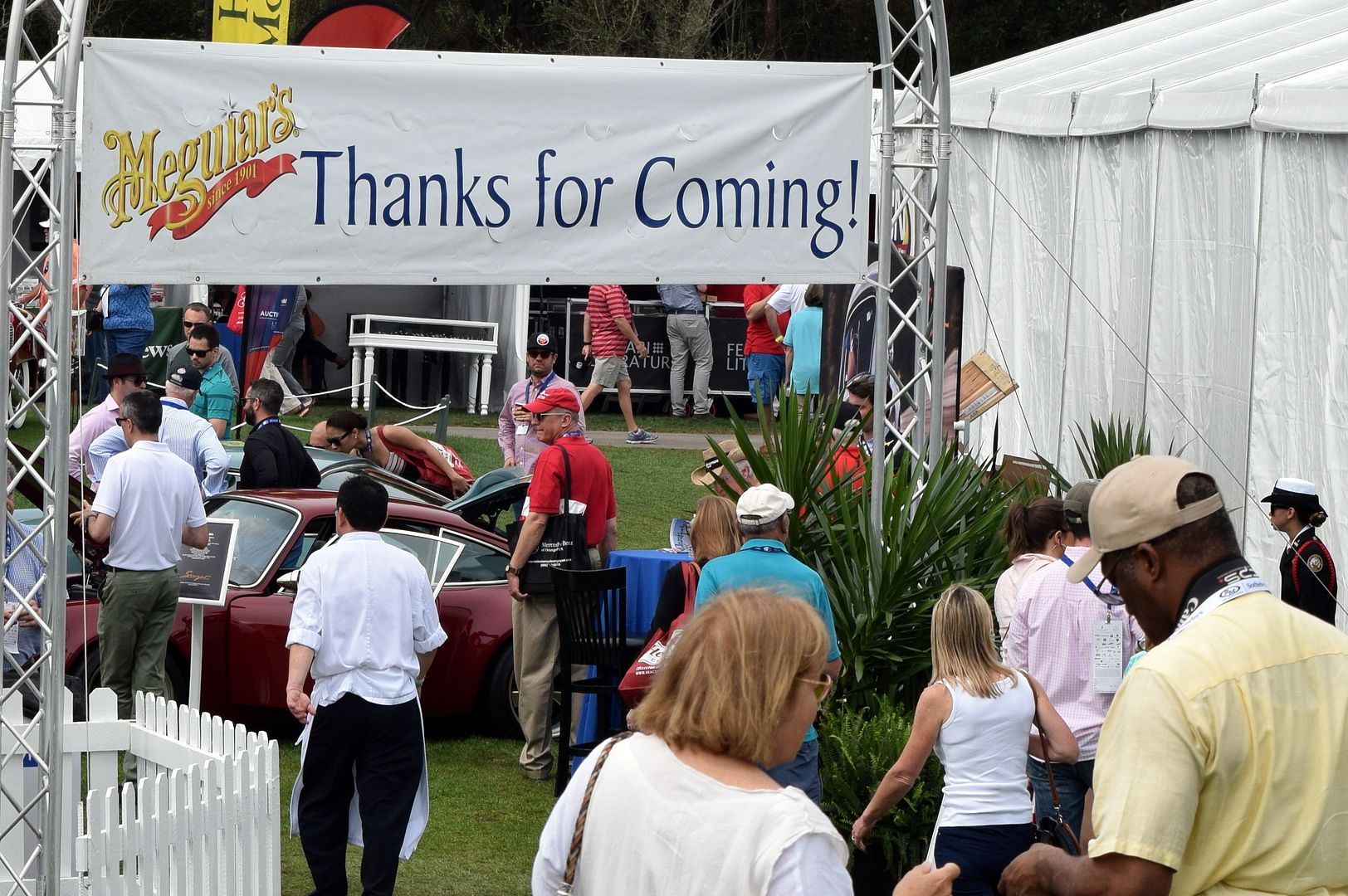 Watch our Youtube video at 2016 Amelia Concours on YouTube with pictures taken by Connie during this weekend.
Tags | 2016, Amelia Island, Concours d'Elegance