Posted on 18 April 2015 by Chris
2015 Amelia Island Concours d'Elegance
By Bob and Connie Schmitt
The record crowds at the 20th Amelia Island Concours d'Elegance on March 13-15 were captivated by the breathtaking display of over 315 cars and motorcycles from around the world.   Event Founder and Chairman Bill Warner crafted an imaginative array of classes that ranged American Classics to World Rally Cars, with unexpected Cars of the Cowboys, Forgotten Fiberglass, and Hot Rods: East Meets West.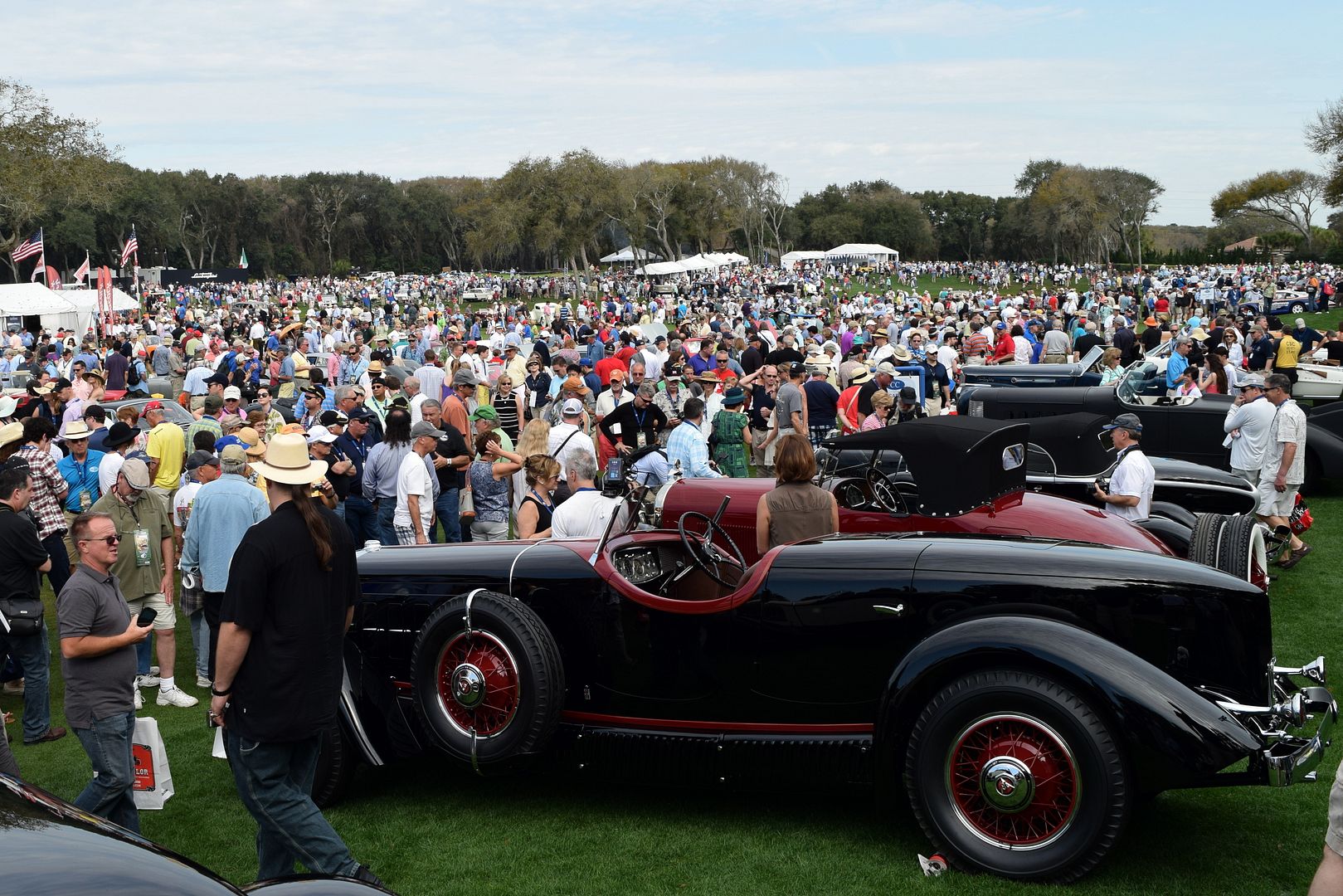 Early morning set up


Grand Marshall Sir Stirling Moss was reunited with 26 cars that he raced in his legendary career, including the three Mercedes-Benz silver arrows he won with in 1955.  This was the first time that these 3 historic race cars were displayed together.
Sir Stirling Moss

3 Silver Arrows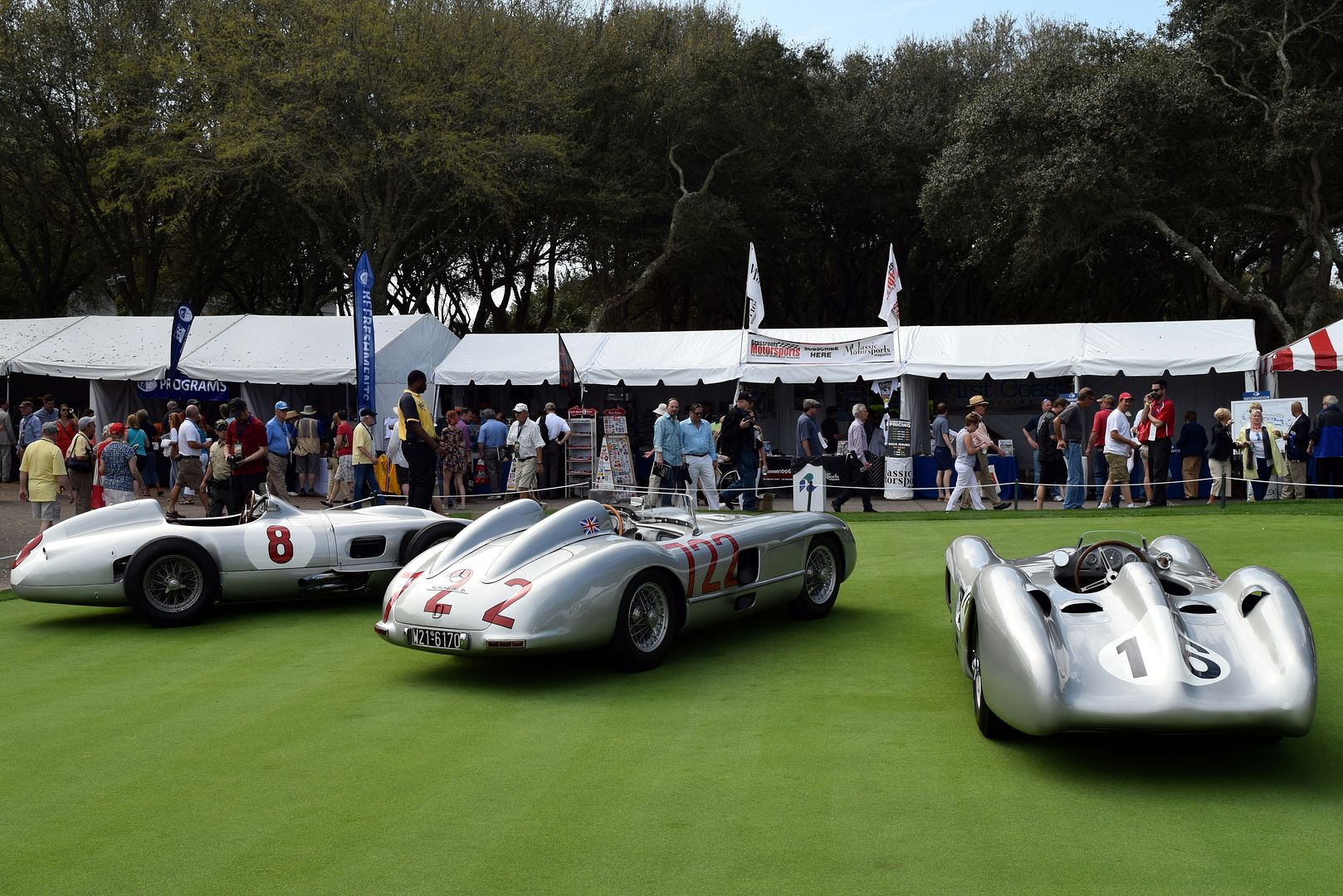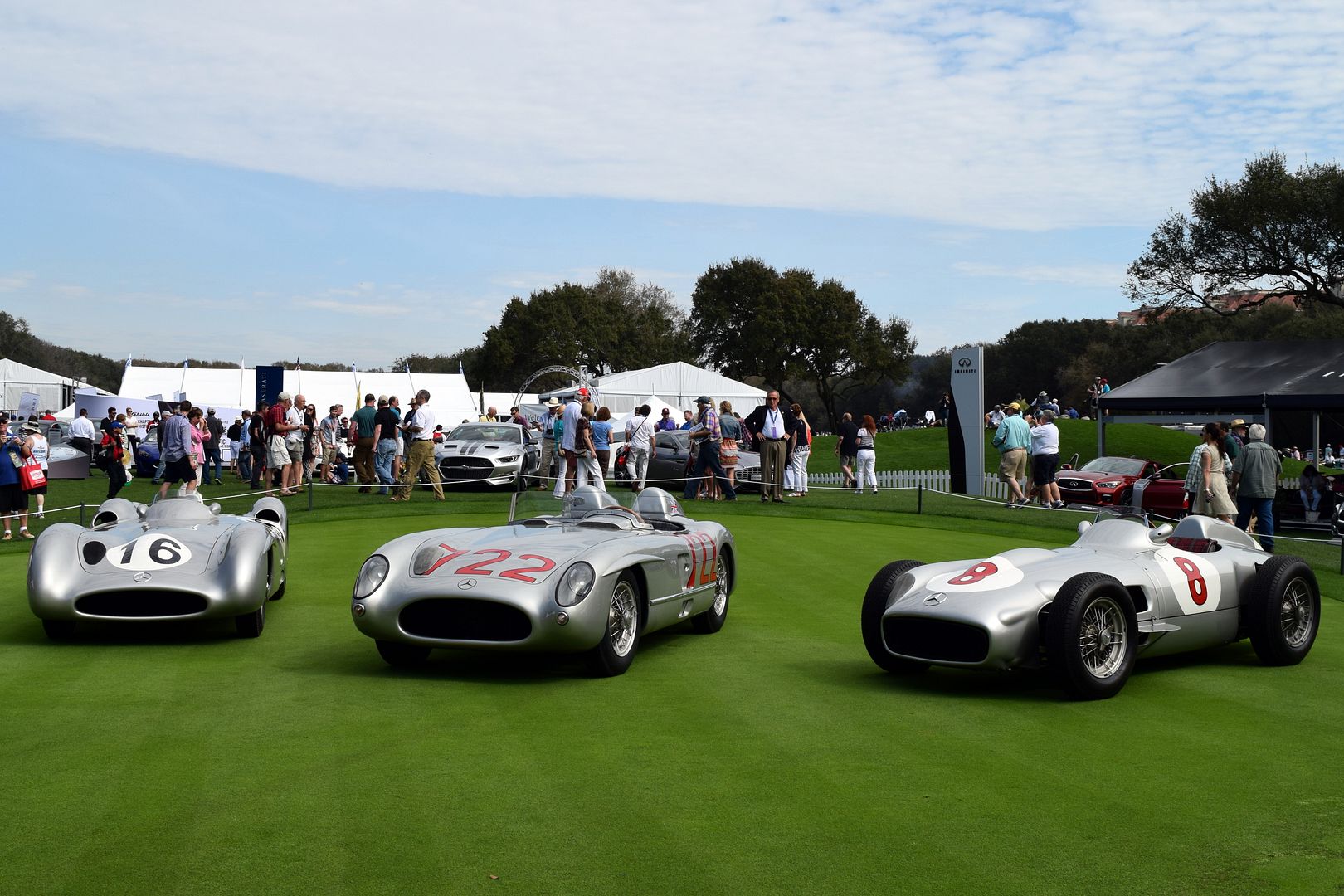 The 1954 OSCA Sports Racer from the Revs Institute for Automotive Research in Naples, FL was entered by Briggs Cunningham in the 12 Hours of Sebring of 1954 with drivers Stirling Moss and Bill Lloyd.  It won the race in an upset with 5 laps in front of the 2nd place car.
1954 OSCA –

The 1954 D-Type Jaguar was a factory team car in 1954 and 1955, driven by Moss at the 1954 Le Mans 24 Hour race.  Although it did not finish that race, it set a new record of 173 mph on the Mulsanne straight.
1954 D-Type Jaguar –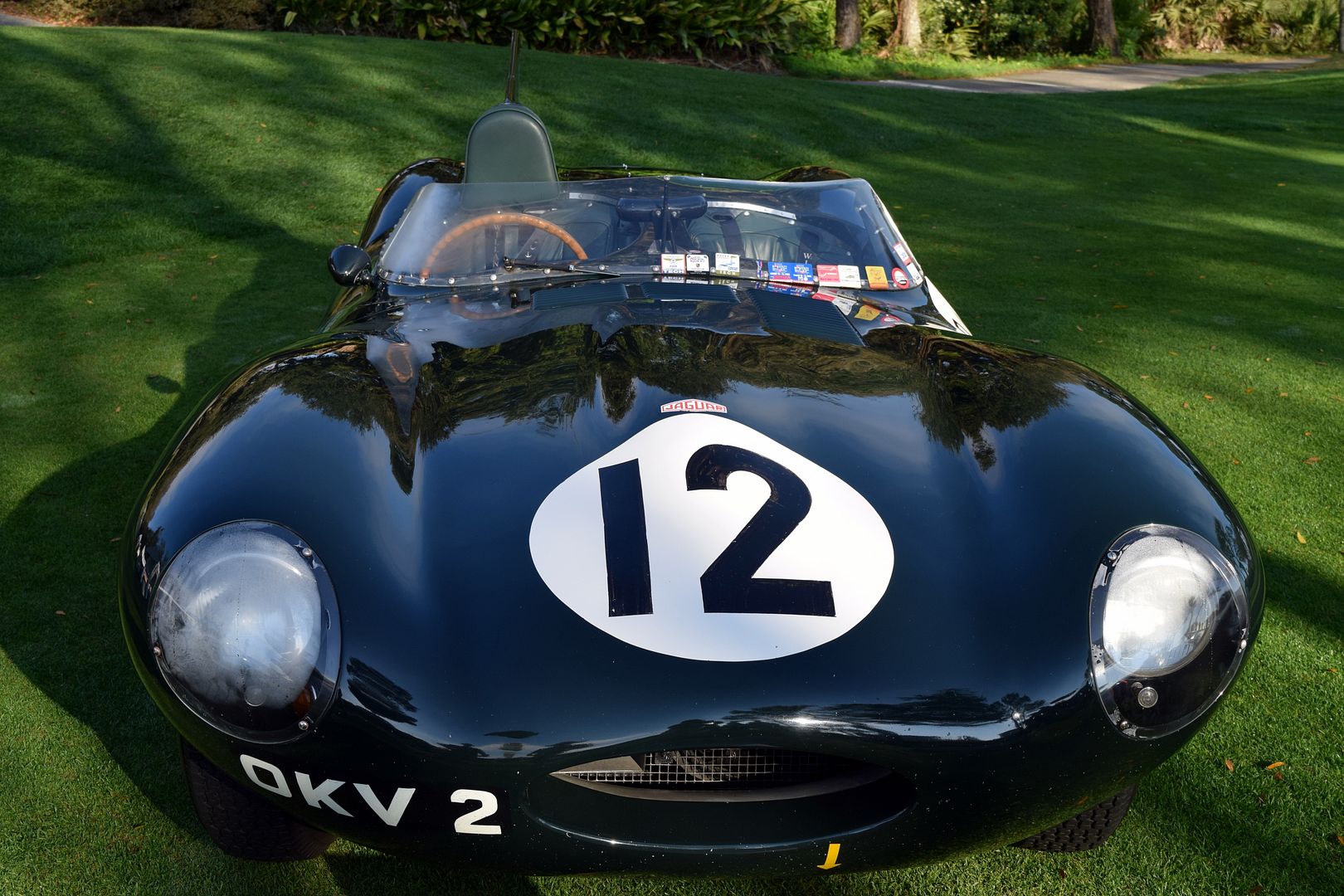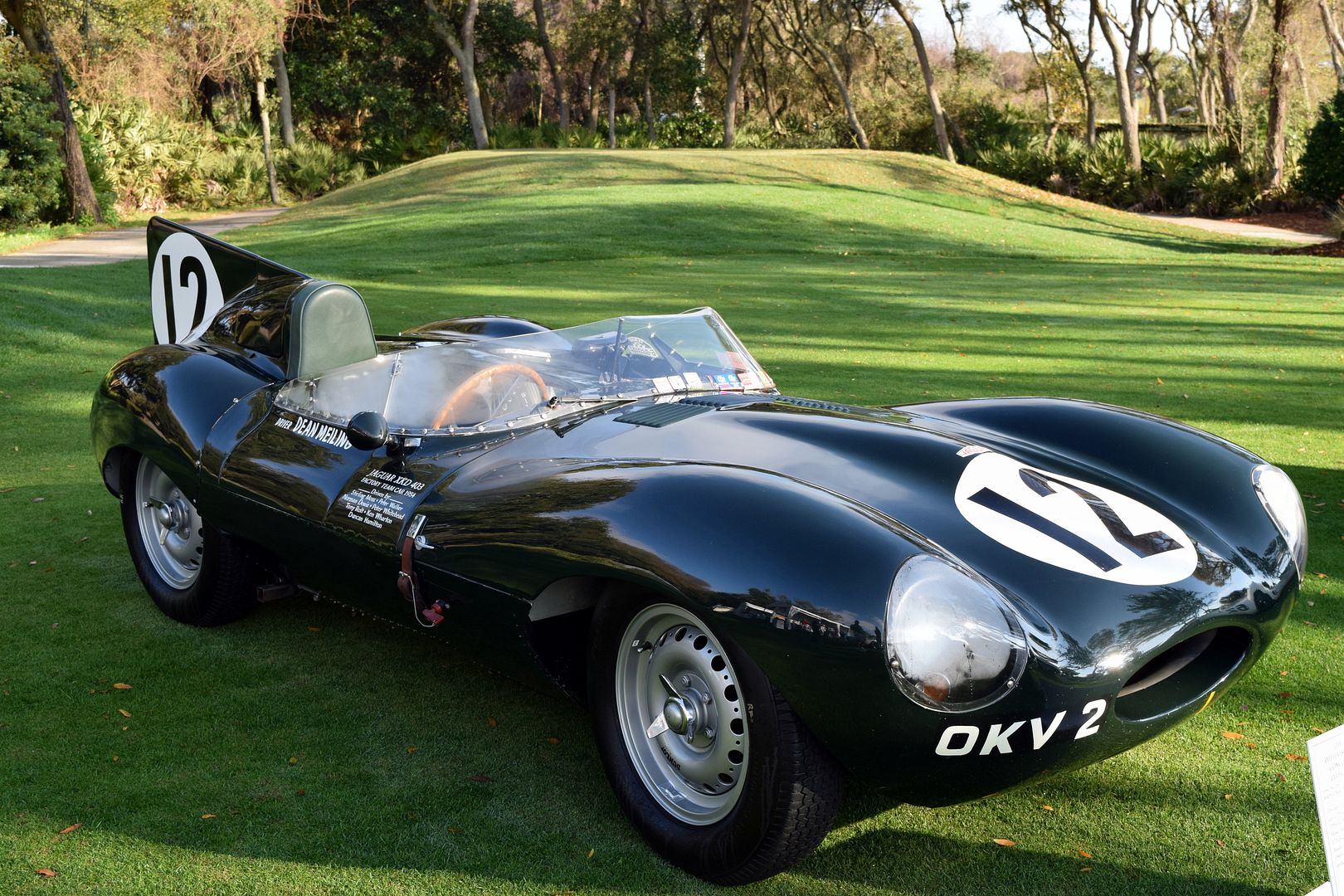 The 1958 Lister-Jaguar Knobbly featured an aluminum body over the tall Jaguar twin cam engine.  This Knobbly was originally owned by Briggs Cunningham and successfully campaigned by the Cunningham team from 1958 to 1960 with Moss as a driver.
1958 Lister-Jaguar Knobbly –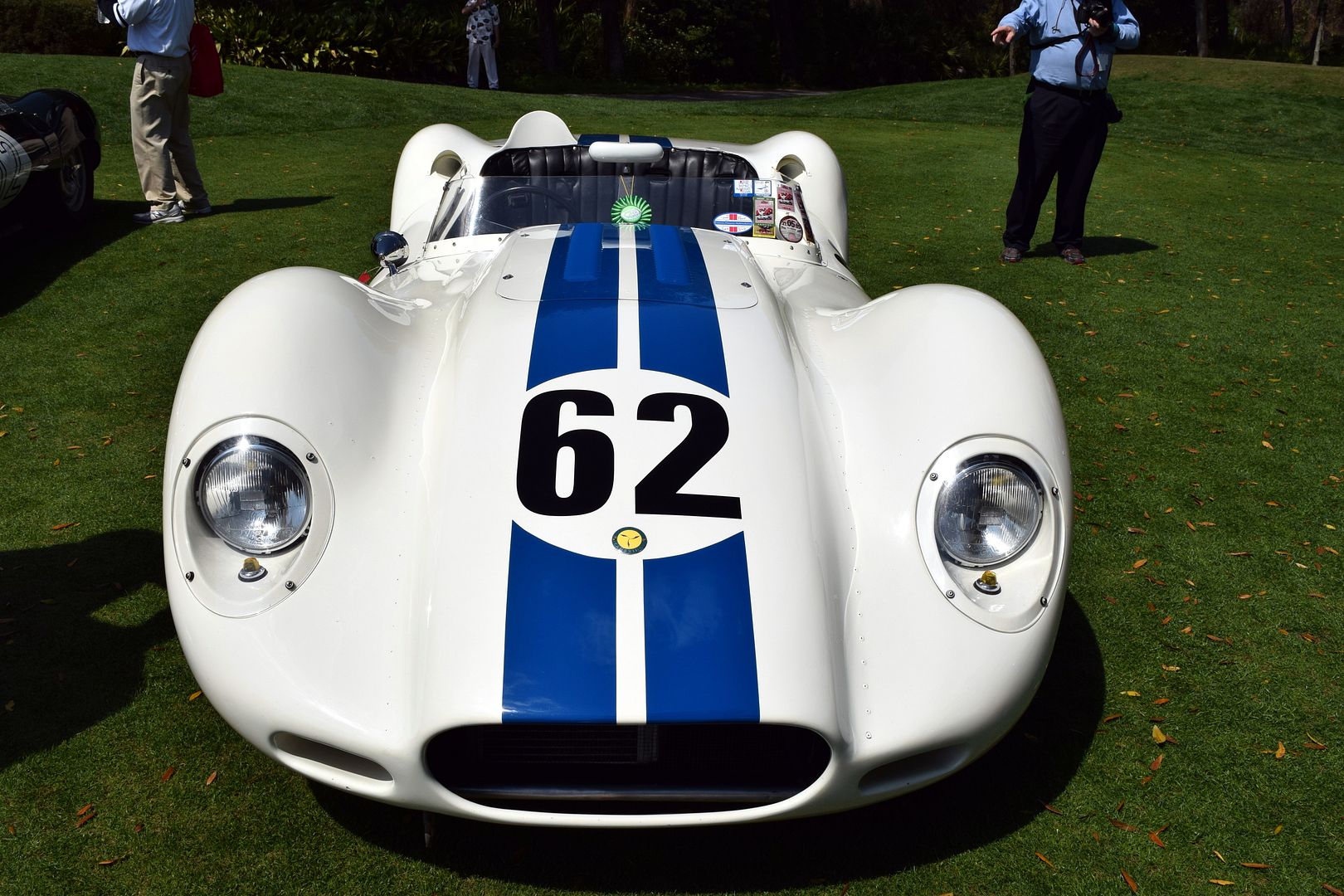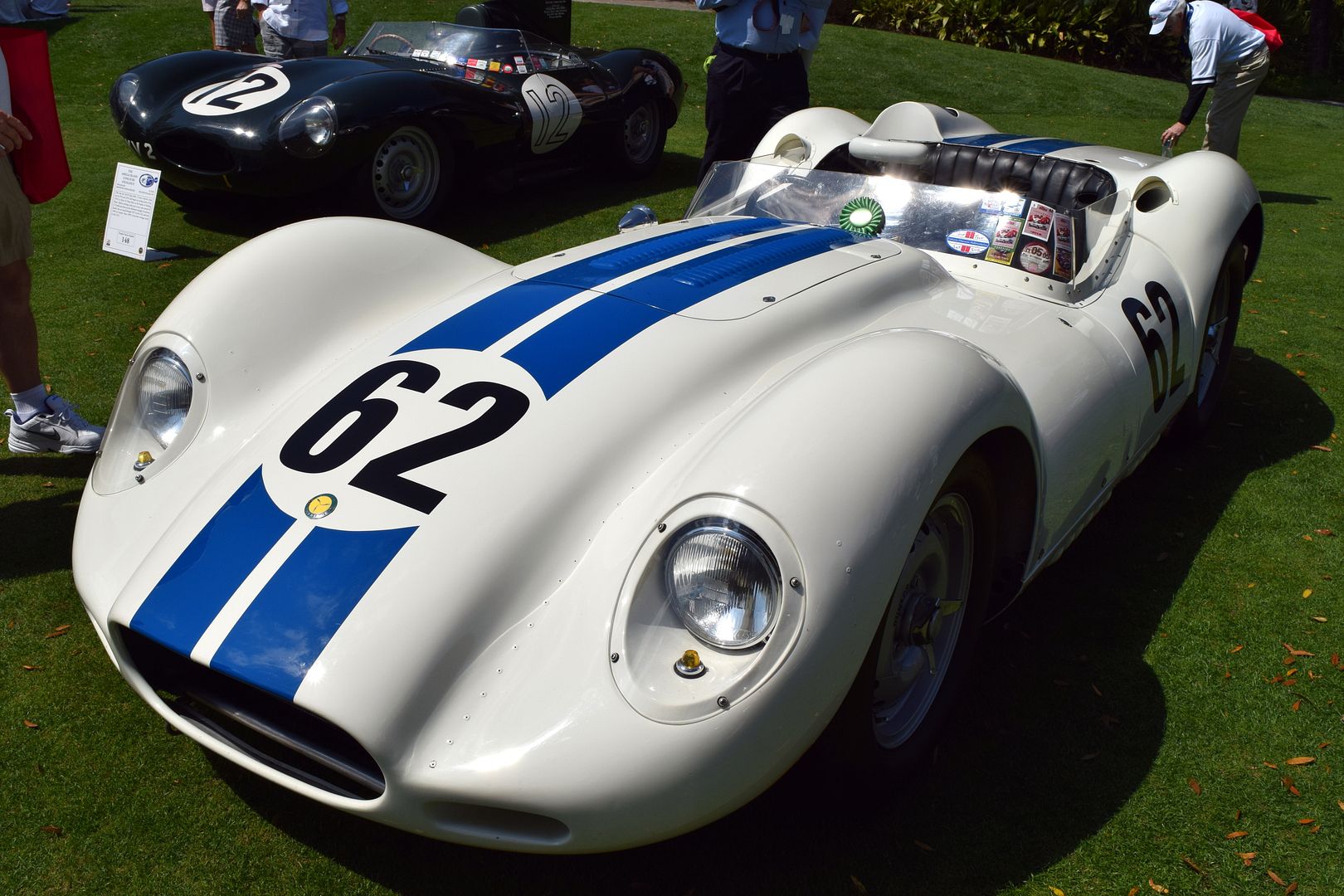 This 1960 Maserati Tipo 61 "Birdcage" was entered in the 1960 Cuban Grand Prix for Moss by Camoradi USA and was the only professional victory under the Castro regime, and teamed with Dan Gurney to win the 1000 KM of Nürburgring.
1960 Maserati Tipo 61 –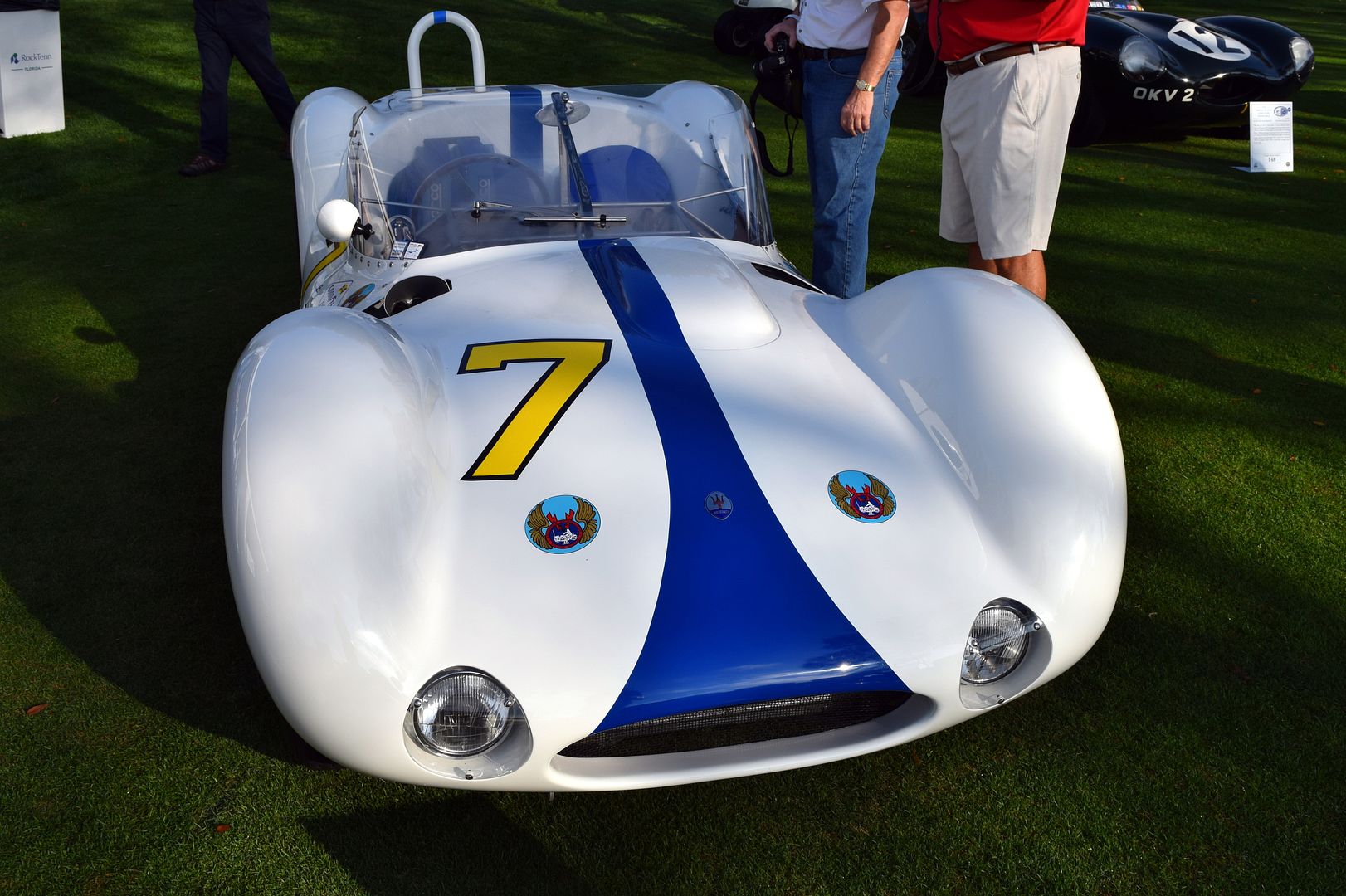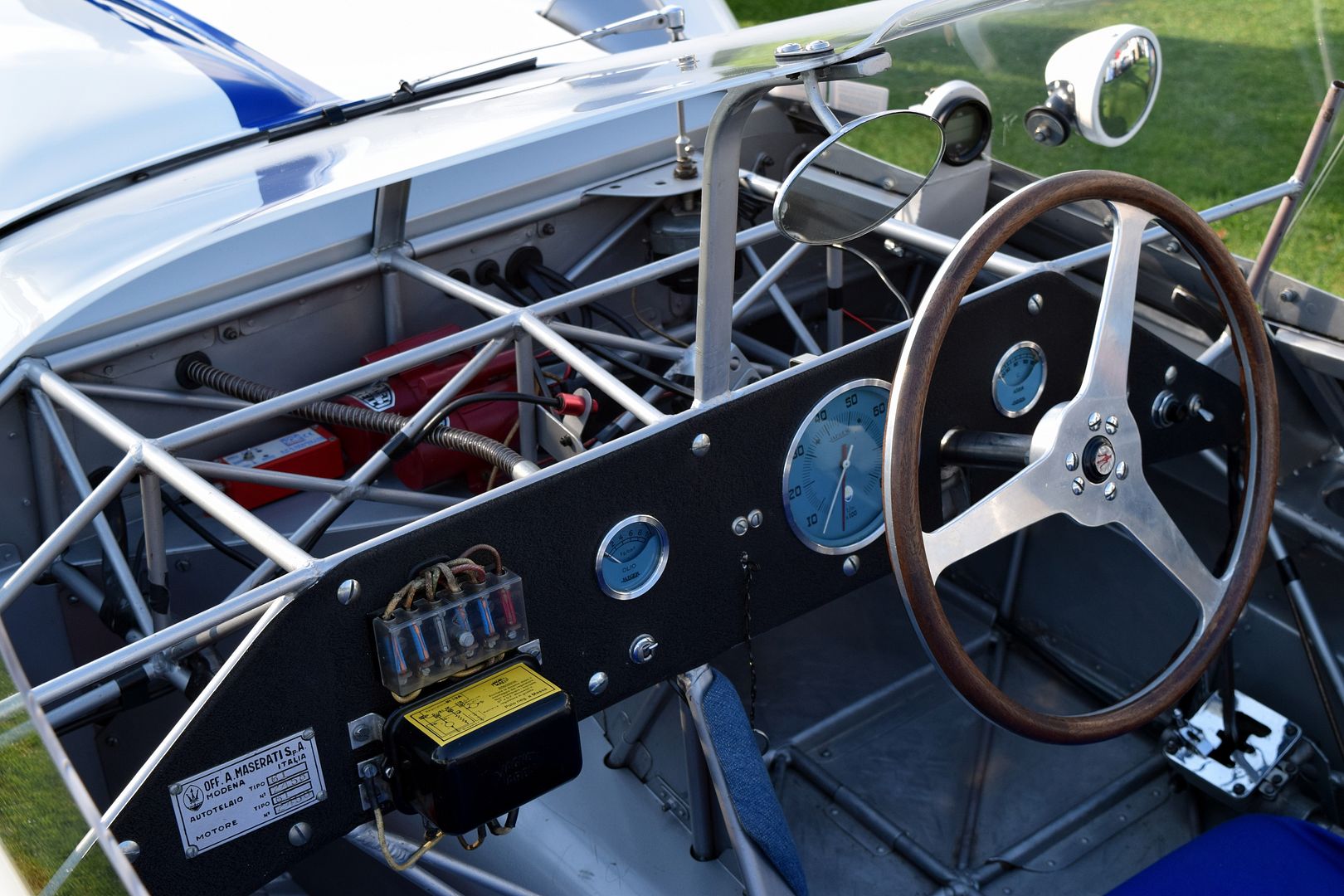 Our long-time VSCCA racing friend Bill Lightfoot from Vienna, VA displayed his 1959 Cooper T-51.  This Moss car, with the distinctive lime green and red Yeoman Credit livery, competed in the 1960 Grand Prix Formula 1 season.
Bill Lightfoot's 1959 Cooper T-51 –
The 1960 Porsche RS-60 from the Revs Institute for Automotive Research in Naples, FL was another favorite Car of Sir Stirling Moss. This RS-60 won the Targa Floria in 1960 and finished 2nd in the 1960 Nürburgring 1000.
RS-60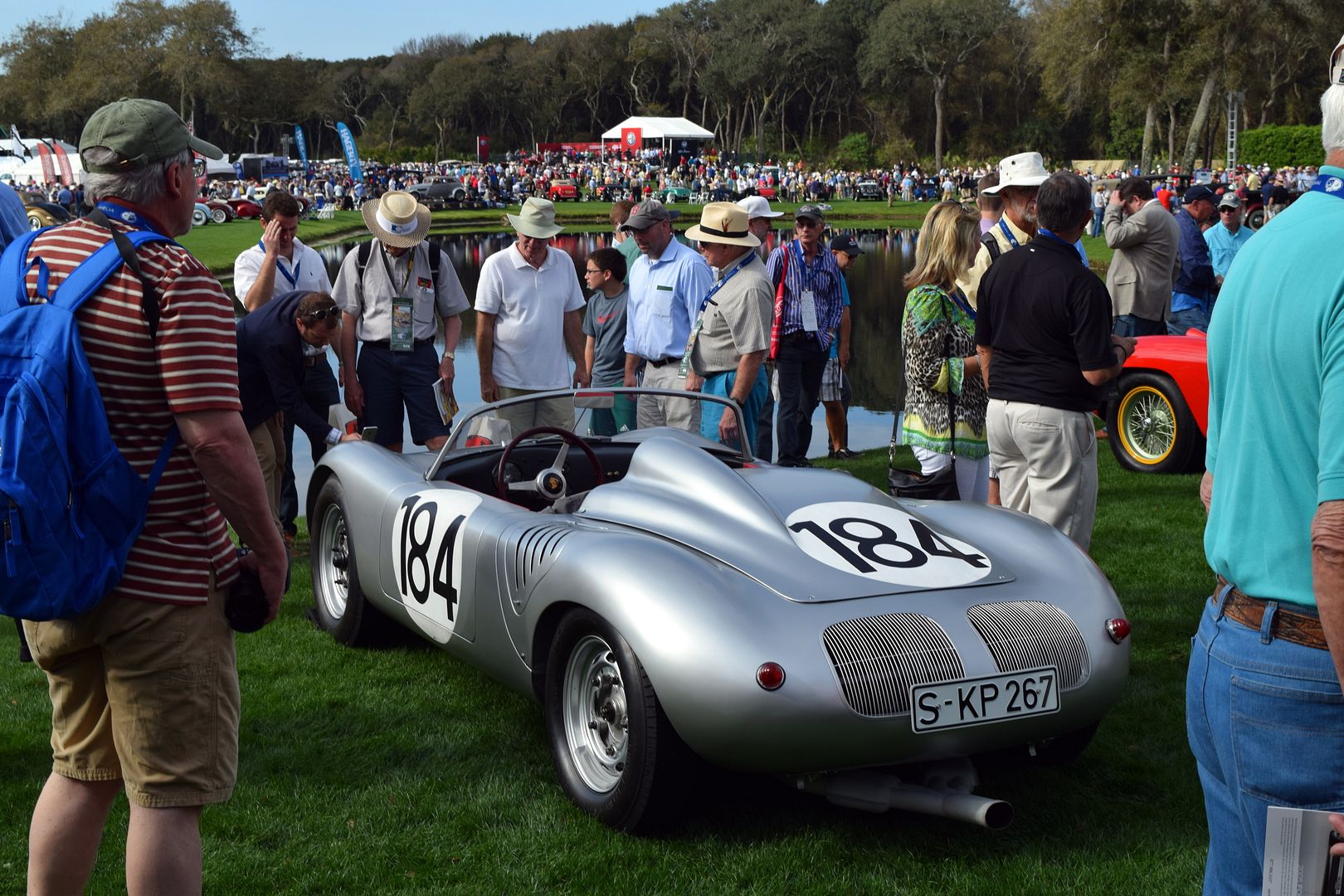 The Porsche 914/916 class included 10 examples.  The Porsche Family sent the 1969 914/8, one of 2 prototypes built.  It is powered by the 908 flat-8 racing engine, and surplus hand-built development prototype body.  Jeff and Terri Zwart showed their 1971 Porsche 914/6 GT Werks car, built in 11/1970 for the 1971 Monte Carlo Rally.
Porsche 914/916 class –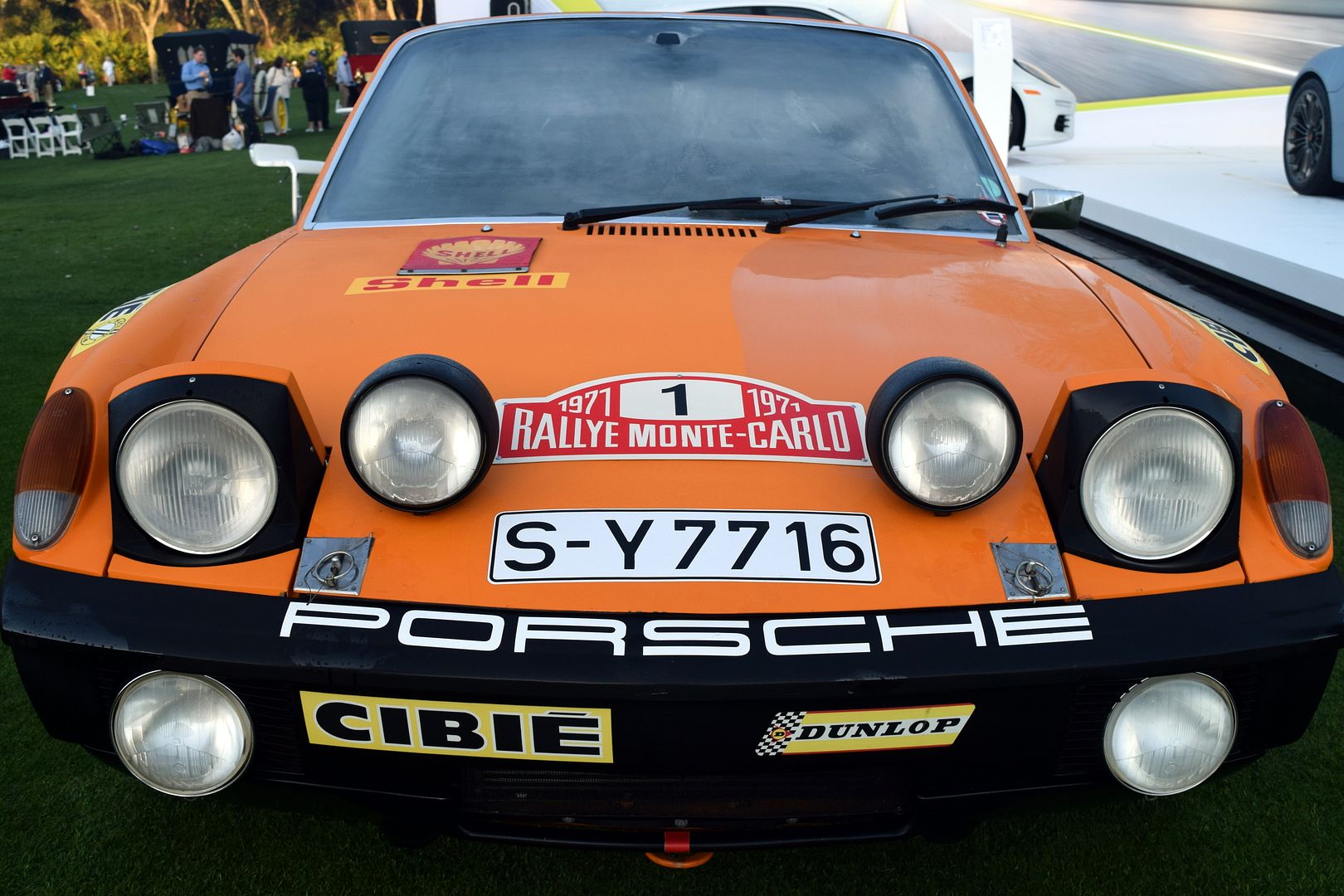 Porsche 914/8 –

Porsche 914/6 –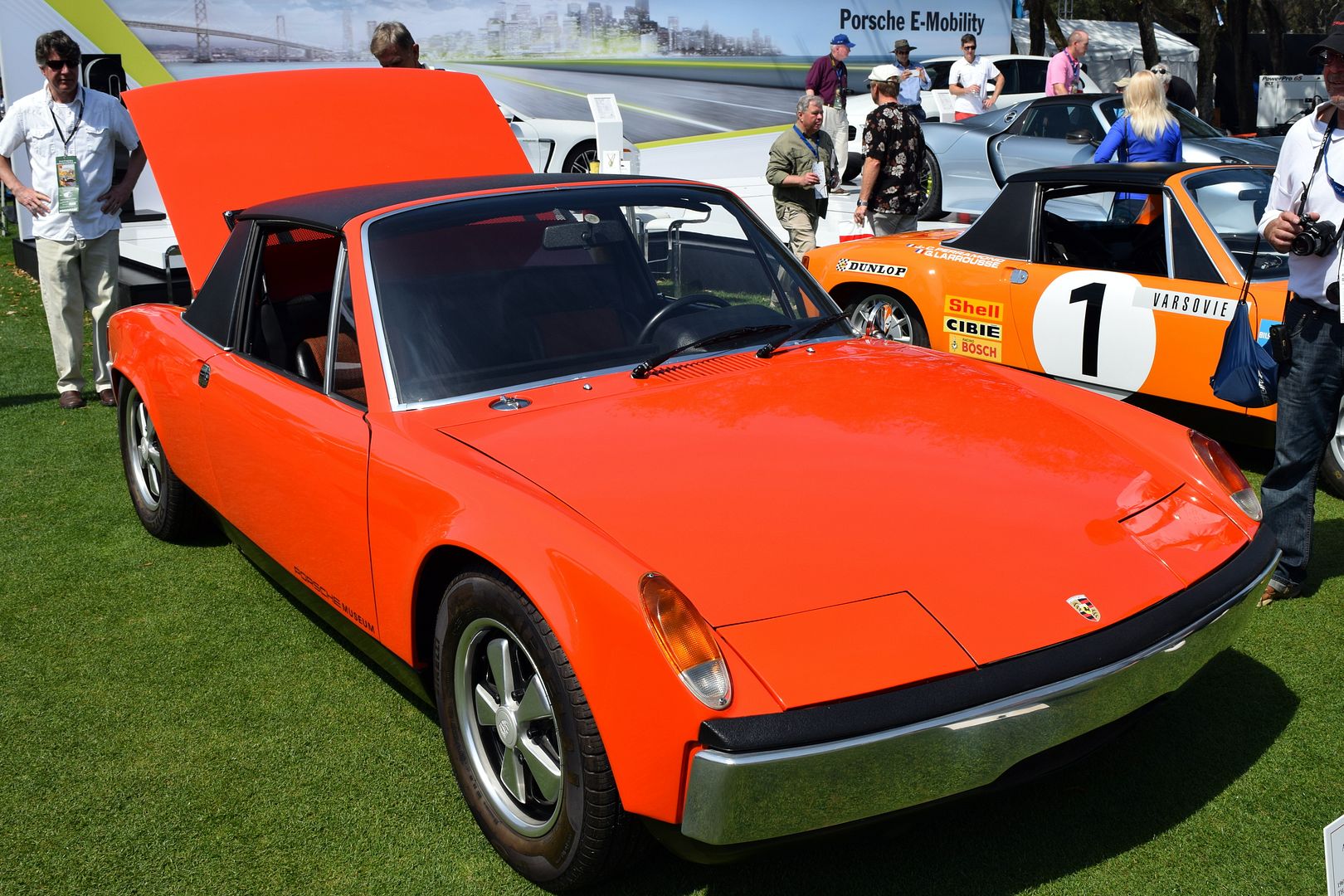 Shannon and Ted Skokos of Dallas, TX displayed their 1969 #57 "Rebel" L88 convertible, 1 of only 4 "lightweight" L88s built.  It won the GT1 class and finished 4th overall in the 1972 Sebring Race, still the highest finishing position for a production Corvette.  For the show, the Stokos hosted the first two owners, now both in their 90's.
Corvette Rebel –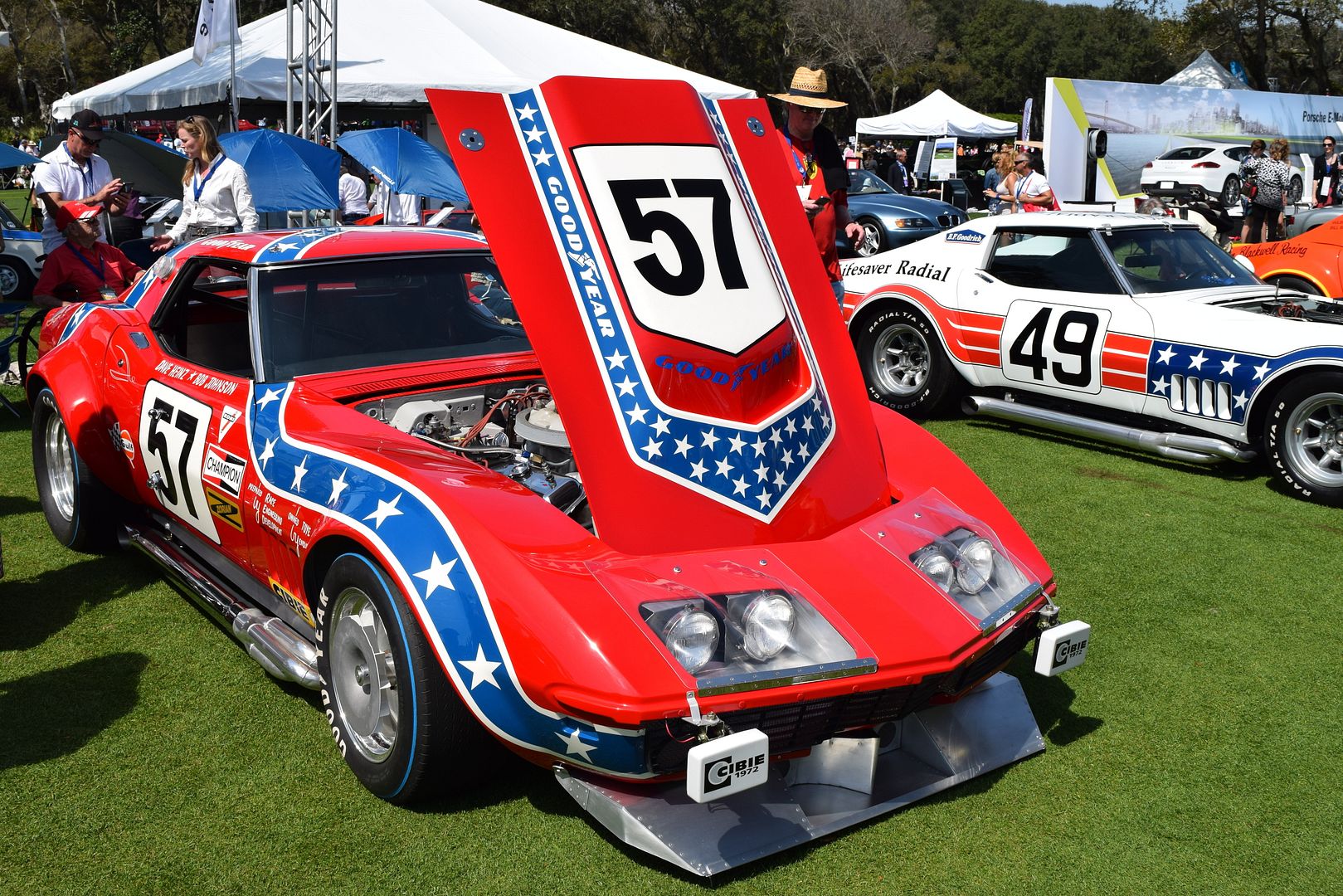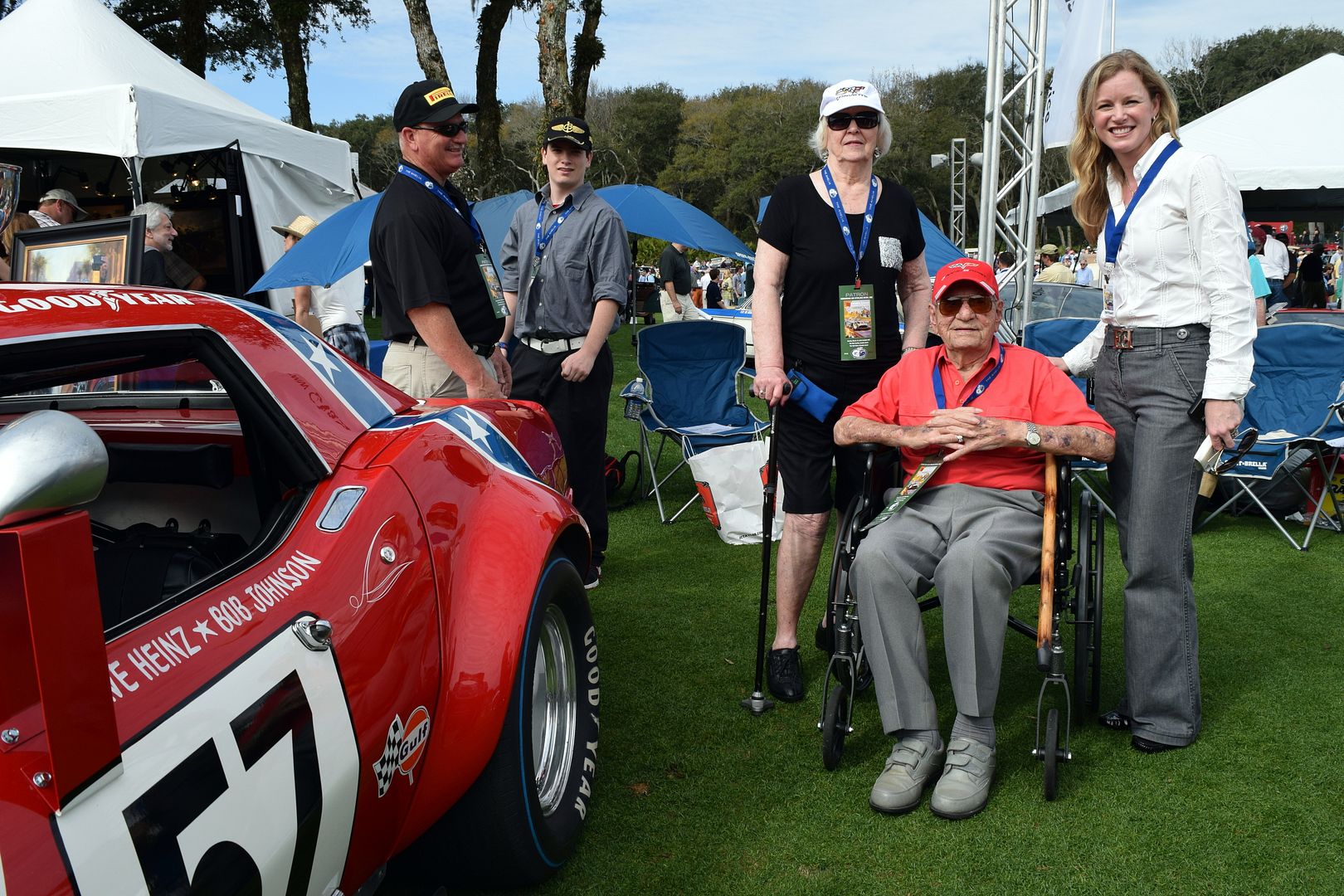 Over 20 Stutz cars were present.  Owners J.C. and Judy O'Steen from Tallahassee, FL were outfitted in jump suits for their 1914 Stutz racecar that was driven in the Indianapolis 500 by Barney Oldfield.  Lattin's Racing Museum of Encinitas, CA showed a recreation of the 1928 Stutz Blackhawk Streamliner that set a land speed record at Daytona Beach.
Stutz
1914 Stutz –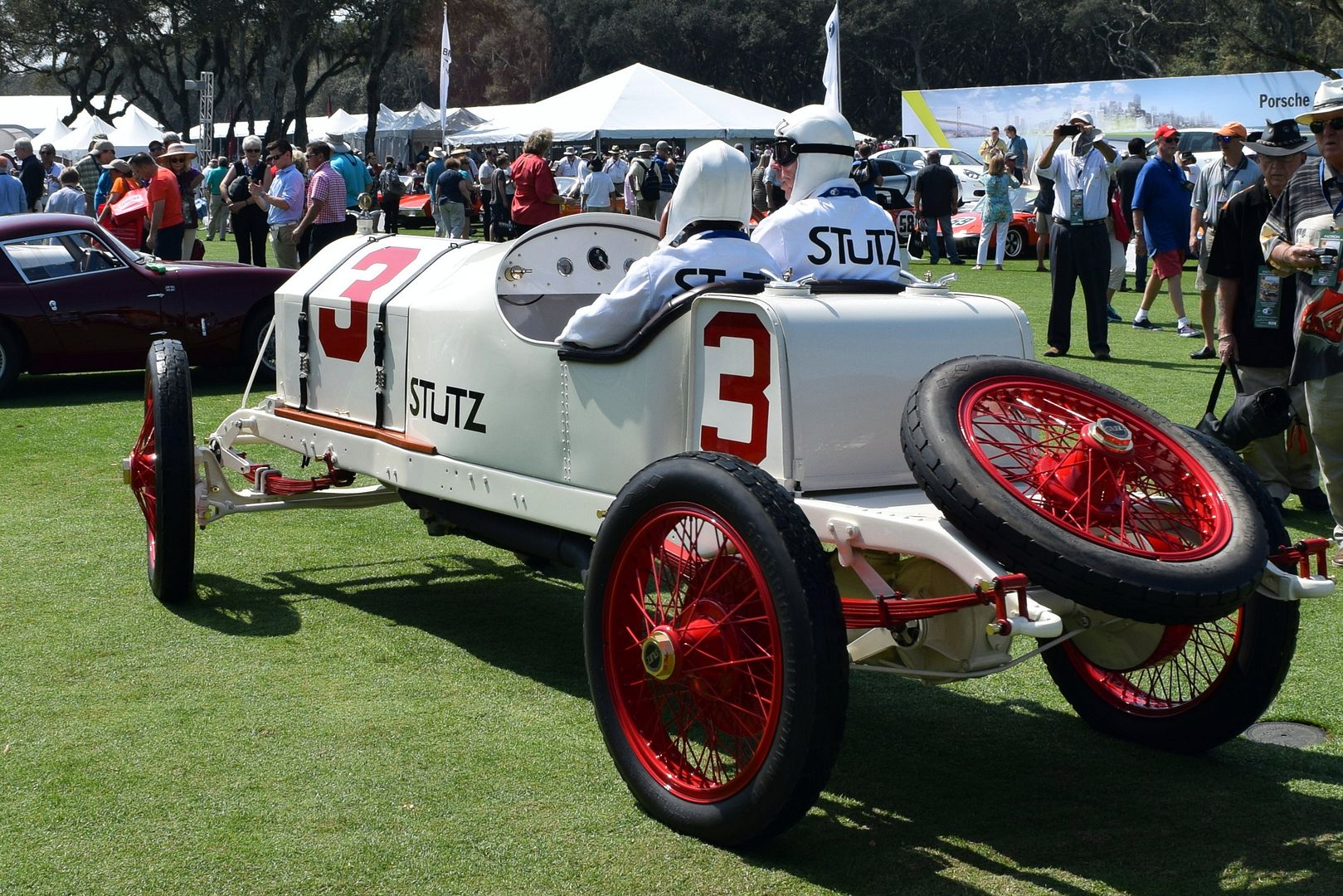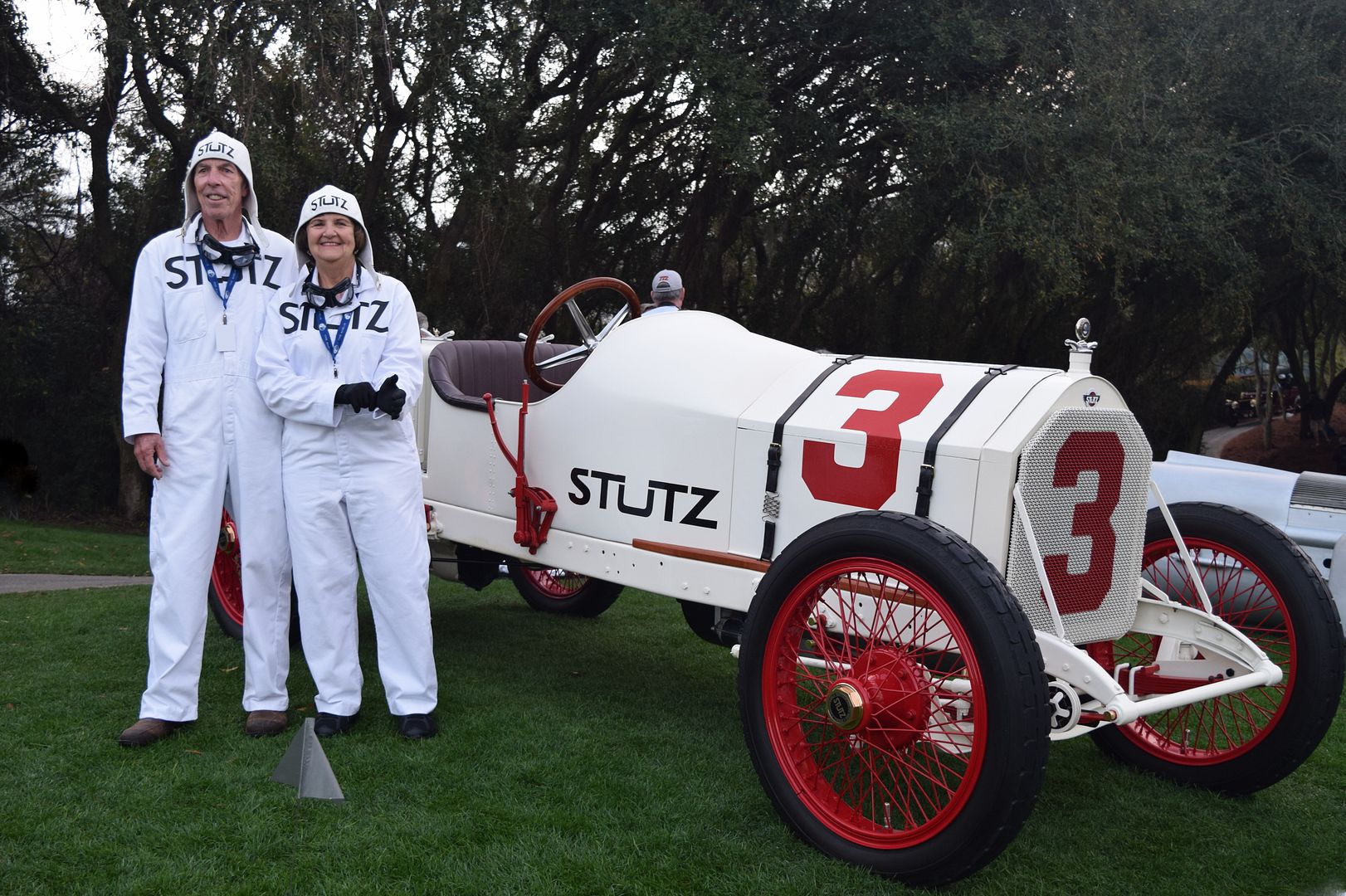 1928 Stutz Aerodynamic Racer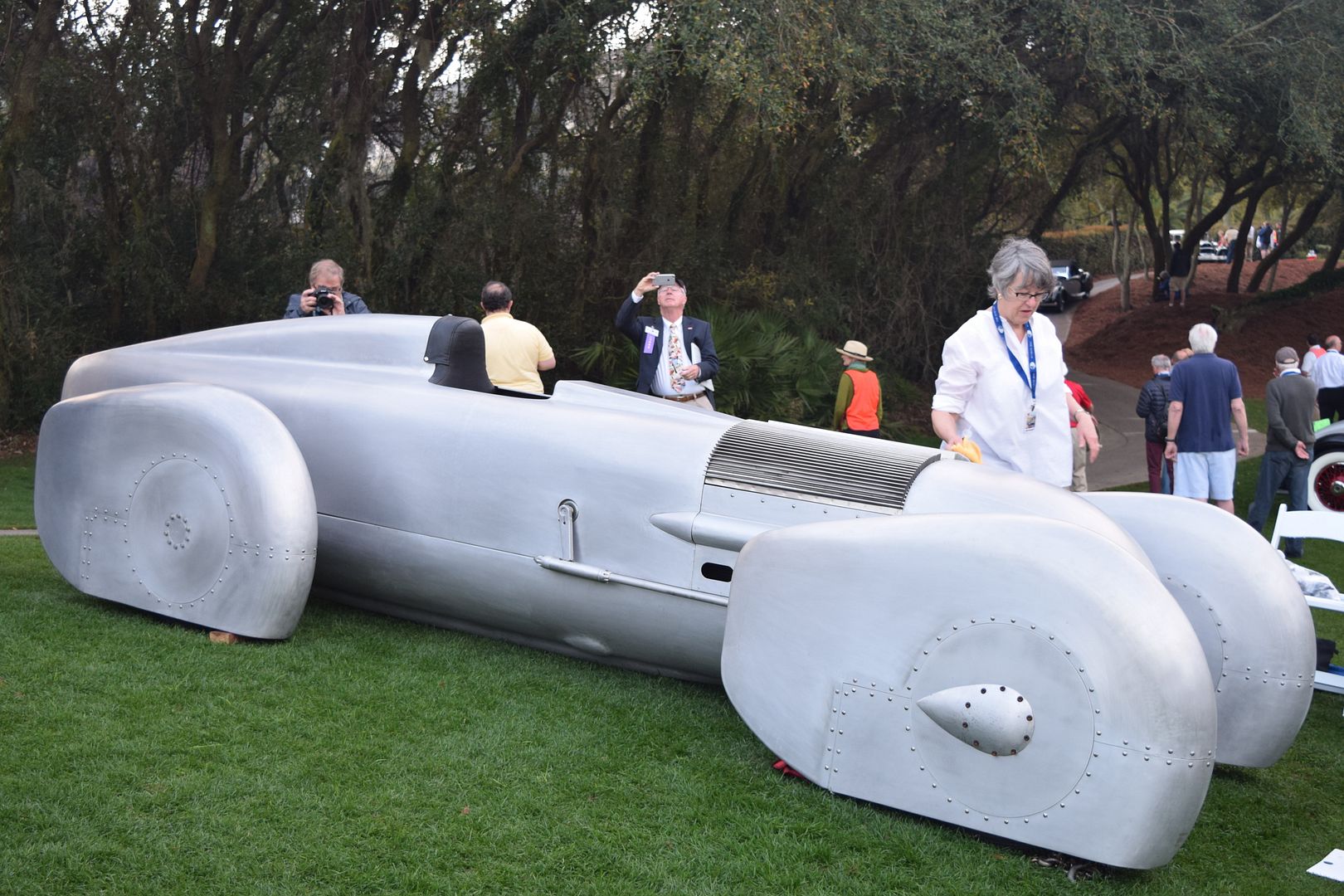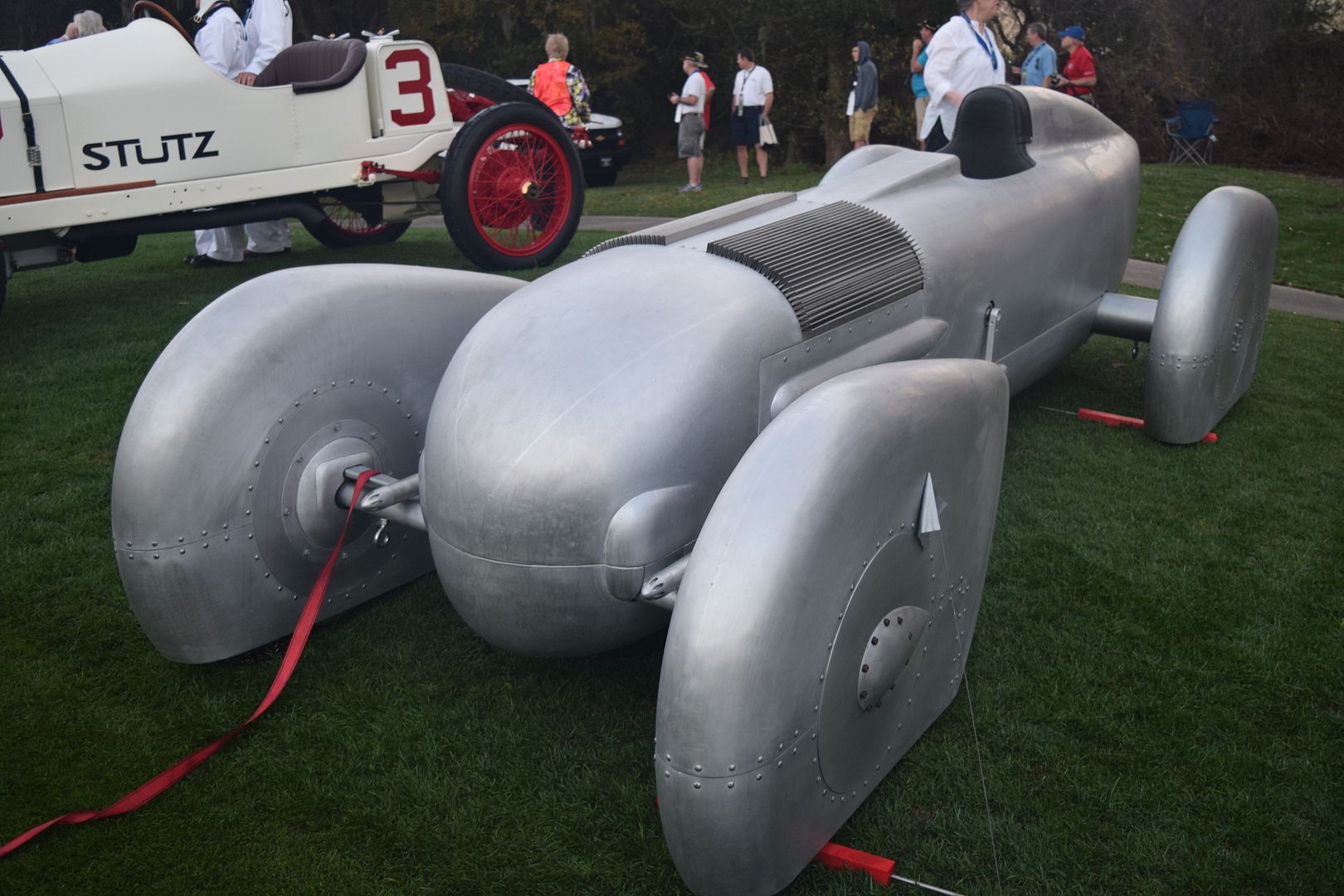 Where else can you see the car used by the U.S. Post Office for their 2014 Hot Rod postage stamp?  This 1932 Ford Highboy Roadster owned by Bruce Meyer was built in 1947 and is considered the most important Hot Rod of all times.
Hot Rod –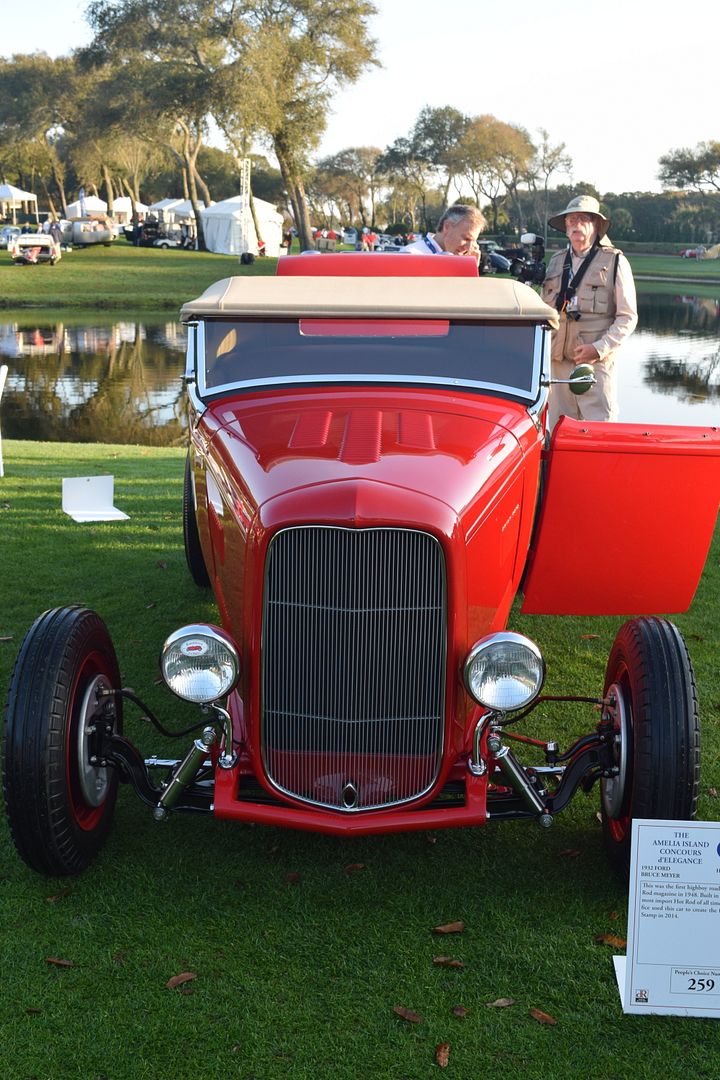 Cars of Cowboys included cars from Hank Williams, Jr. now in the Kid Rock Collection, and from Dale Evans.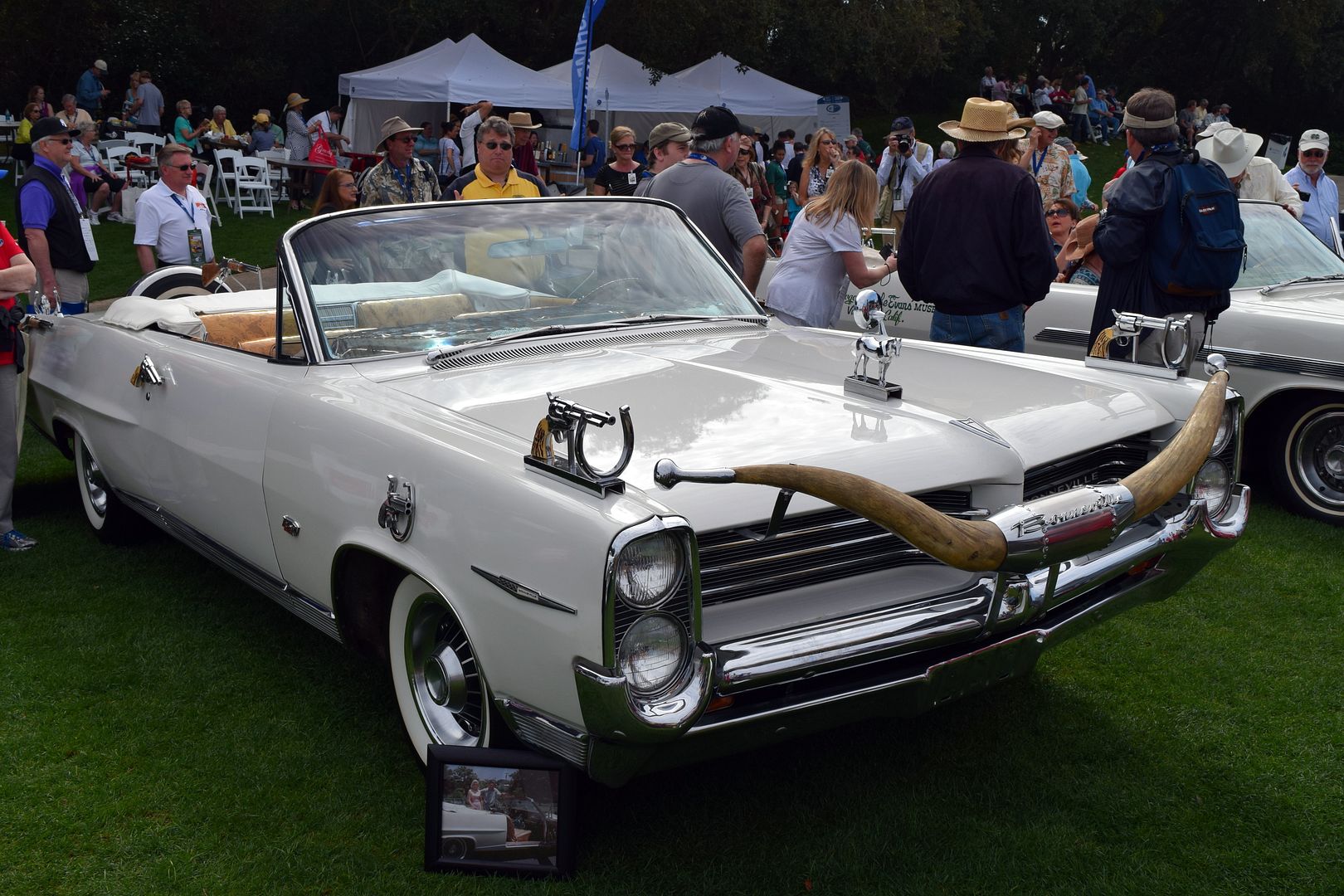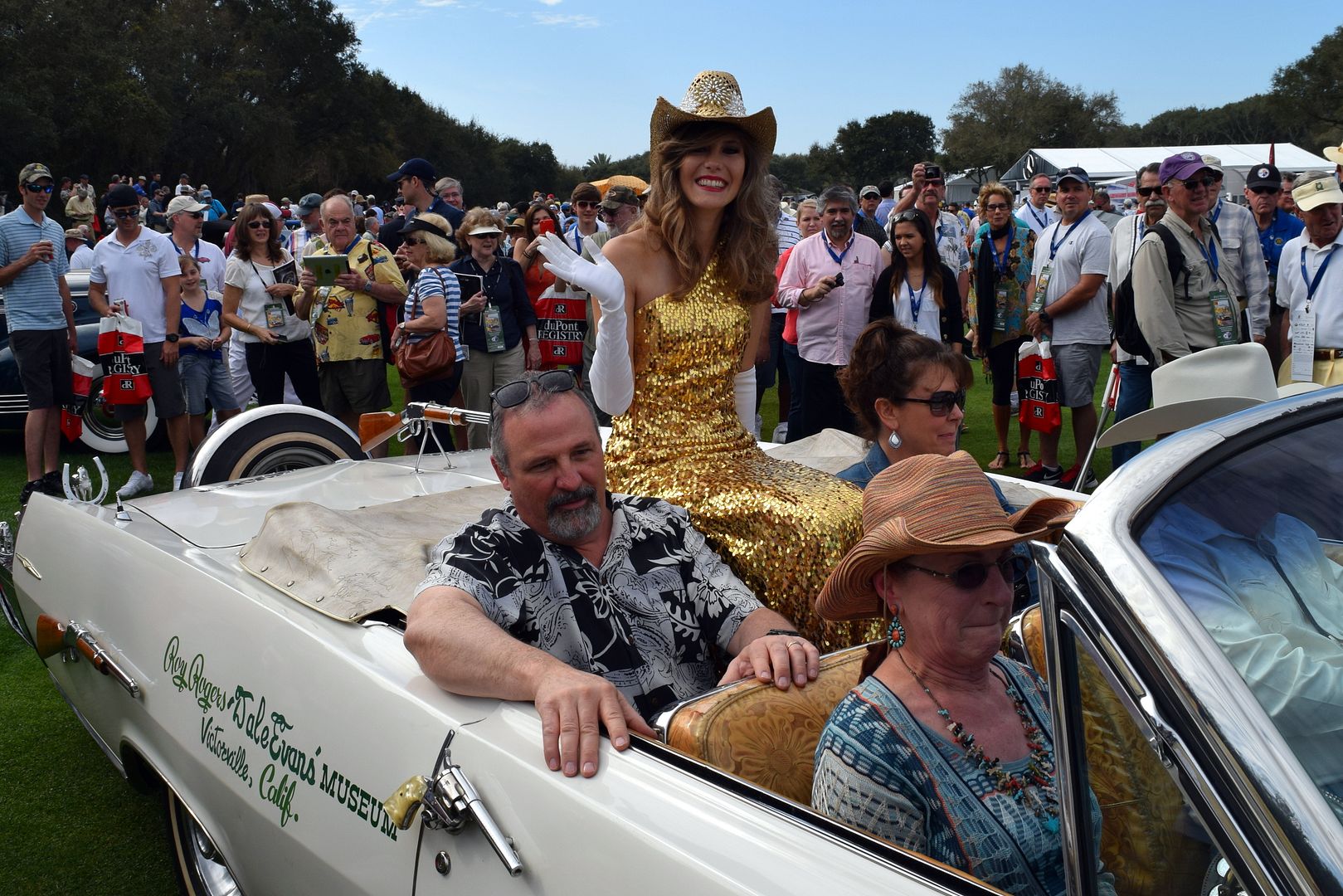 The Mercedes-Benz show field exhibit included a 1939 W154 Grand Prix race car and a 1954 300SL (W198).
1939 W154 –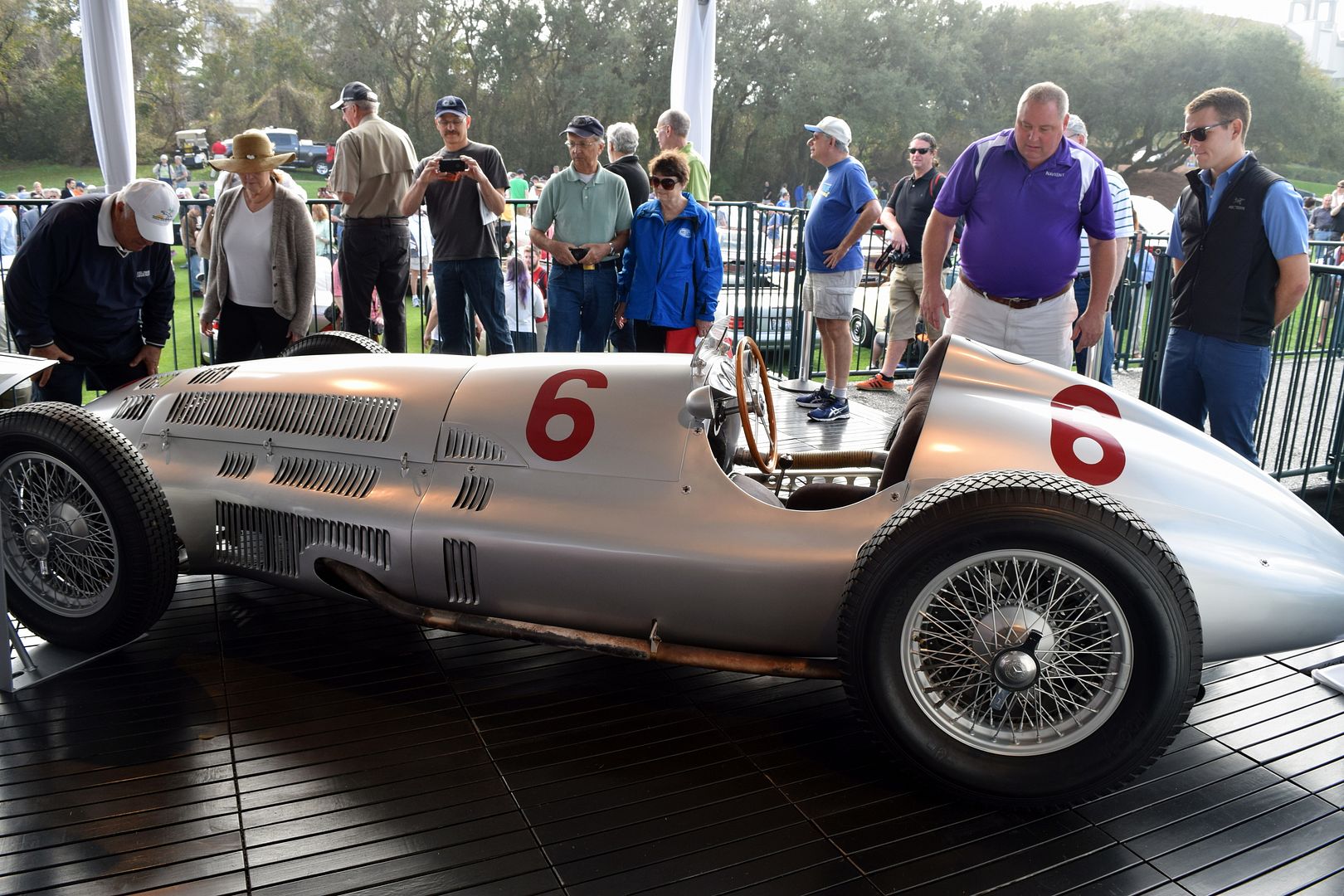 1954 300SL – 3, 195, 194
Here the Maserati 200S of 1956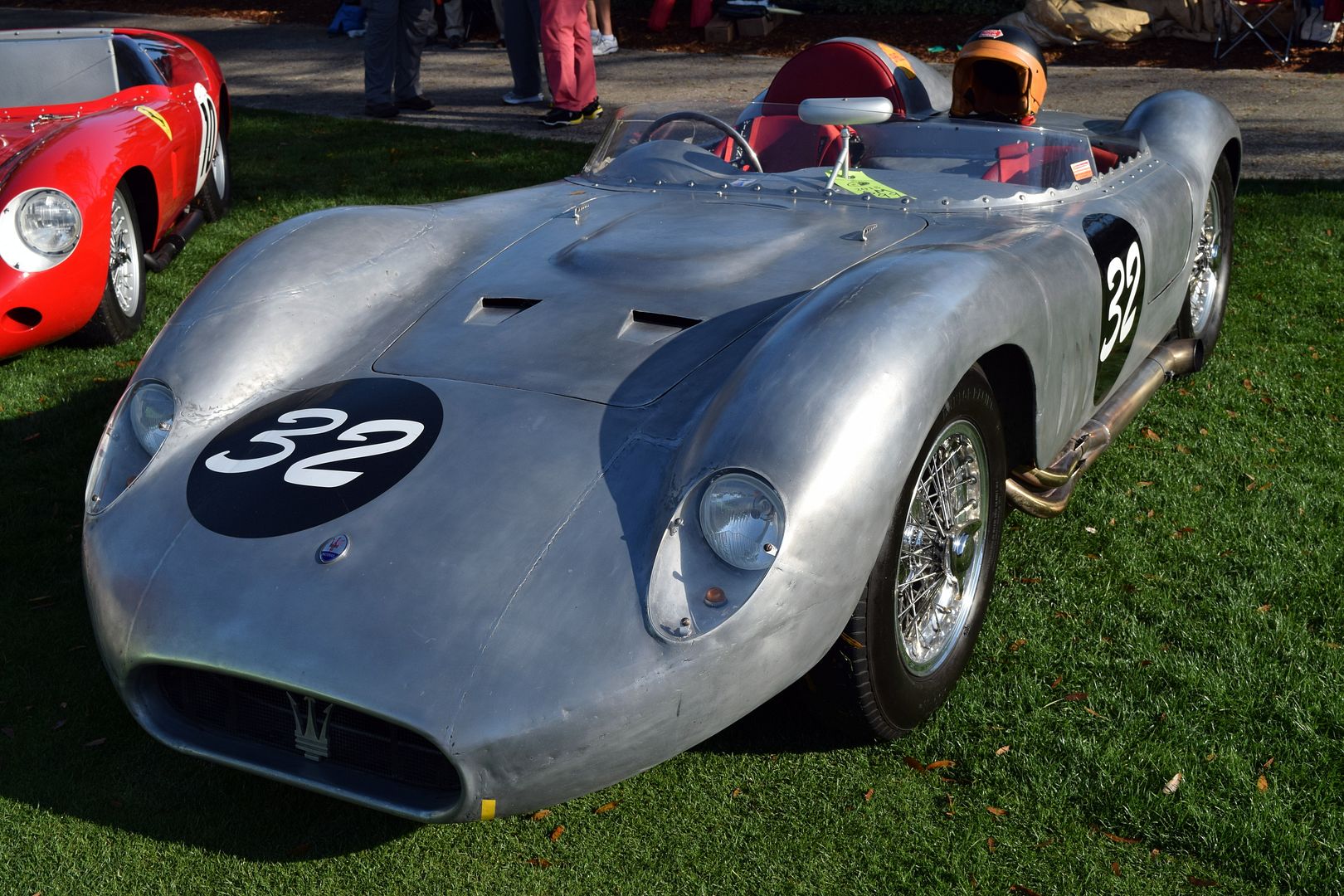 We witnessed the exciting North American debut of the Lamborghini Aventador LP 750-4 Superveloce.  The Superveloce is the fastest, best performing Lamborghini ever, with a top speed of more than 217 mph and launching from 0-62 mph in 2.8 seconds.
Lamborghini –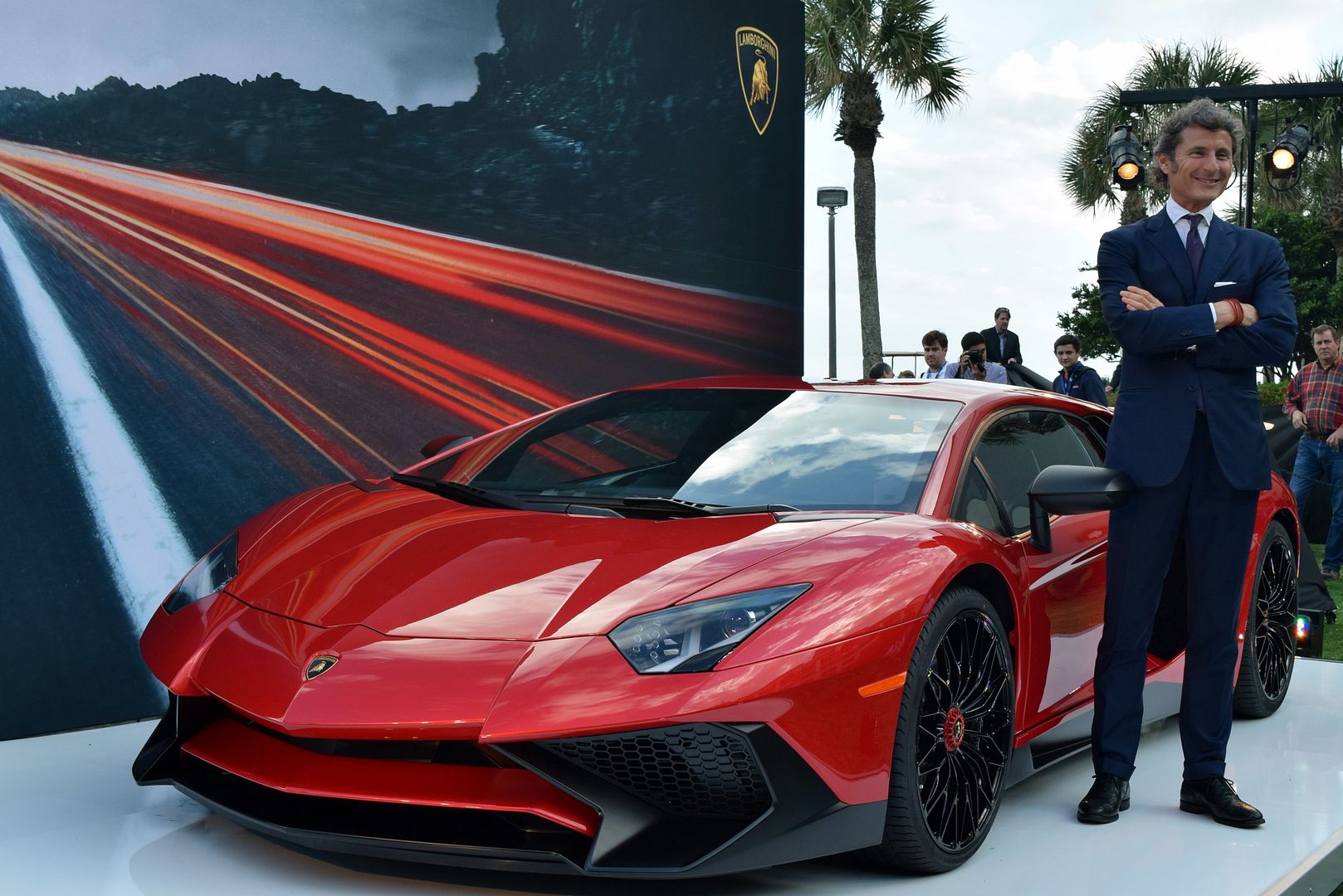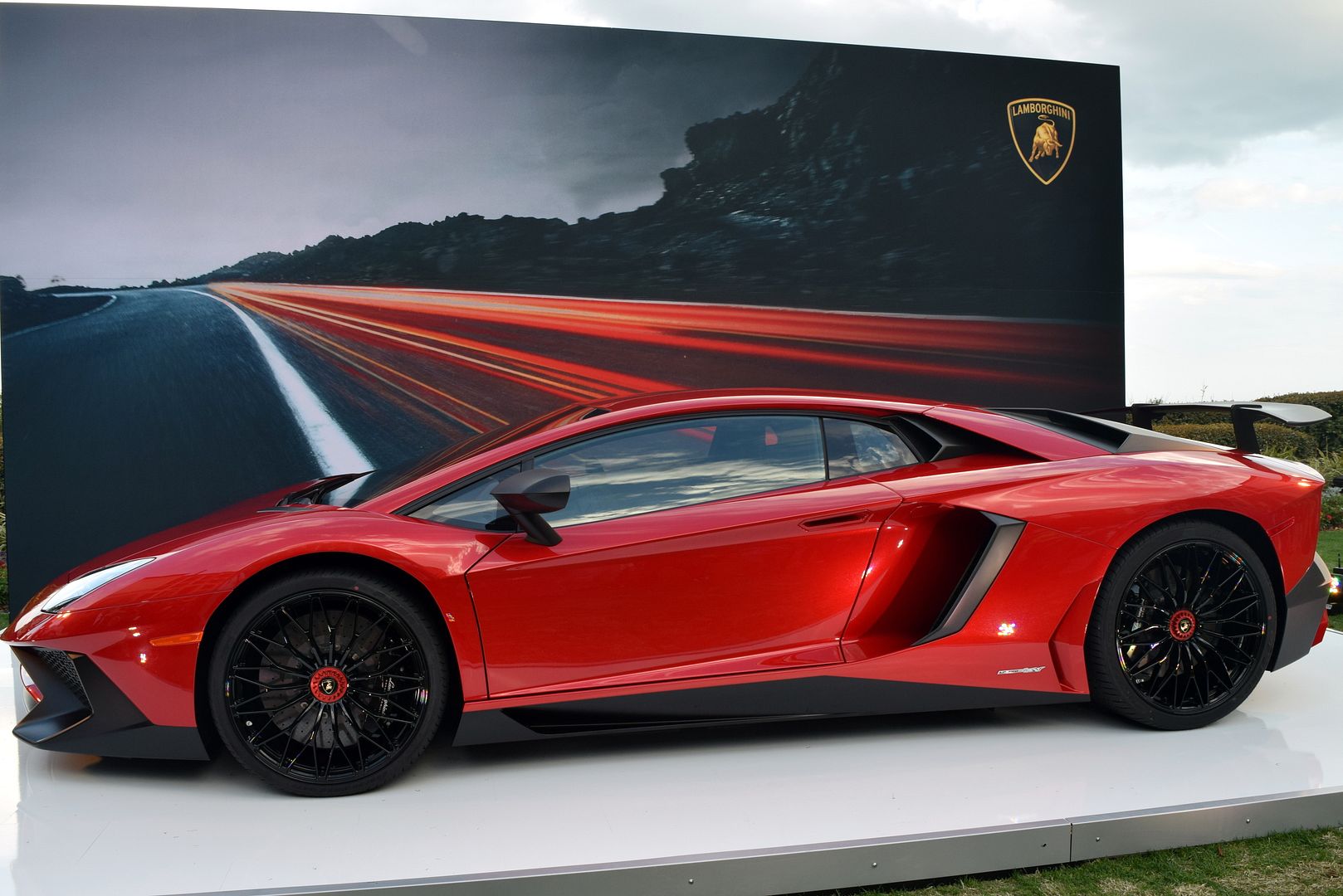 If there was a long distance award for Amelia Cars and Coffee, it would go to a New Zealand couple who are undertaking a 5 continent world tour in their 1957 Mercedes-Benz 220S Ponton.  They've driven 13,860 miles so far across 18 states in the U.S.  Read about their adventures at www.ClassicStrider.com.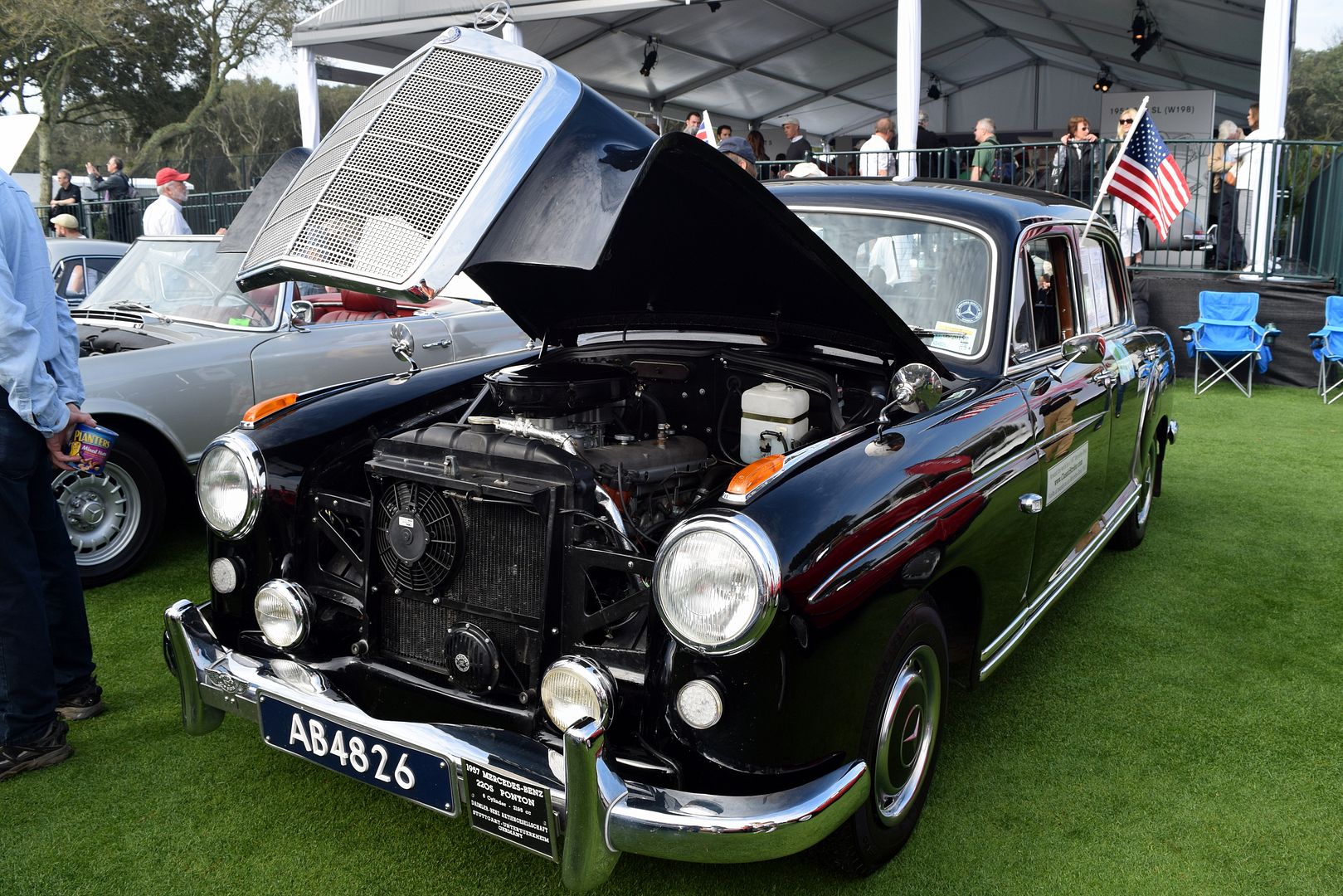 The weekend schedule was packed with not only the Concours, but also book signings, Cars and Coffee, the RM Auction, road tours, seminars, silent auction, and test drives.  But in the end, it is a great gathering of people with a shared passion.  The Amelia Island Concours d'Elegance continues to be a mecca for automotive enthusiasts.  This world-class event gets better every year.
Tags | 2015, Amelia Island, Concours d'Elegance