Posted on 10 July 2011 by Chris
Every year there are certain events we like to revisit. One reason being they offer a new and unique angle on vehicles or in this case watercraft being displayed.
The MN Lakes Maritime Museum puts together a nice display of boats on beautiful Lake Darling at Arrowwood Resort in Alexandria, MN.
Boats and Maritime memorabilia are shown both and land and water. Both wood and fiberglass are shown with a few boats being over a century old, Like this 1907 Faye + Bowen.
Here are a few more pictures for your enjoyment.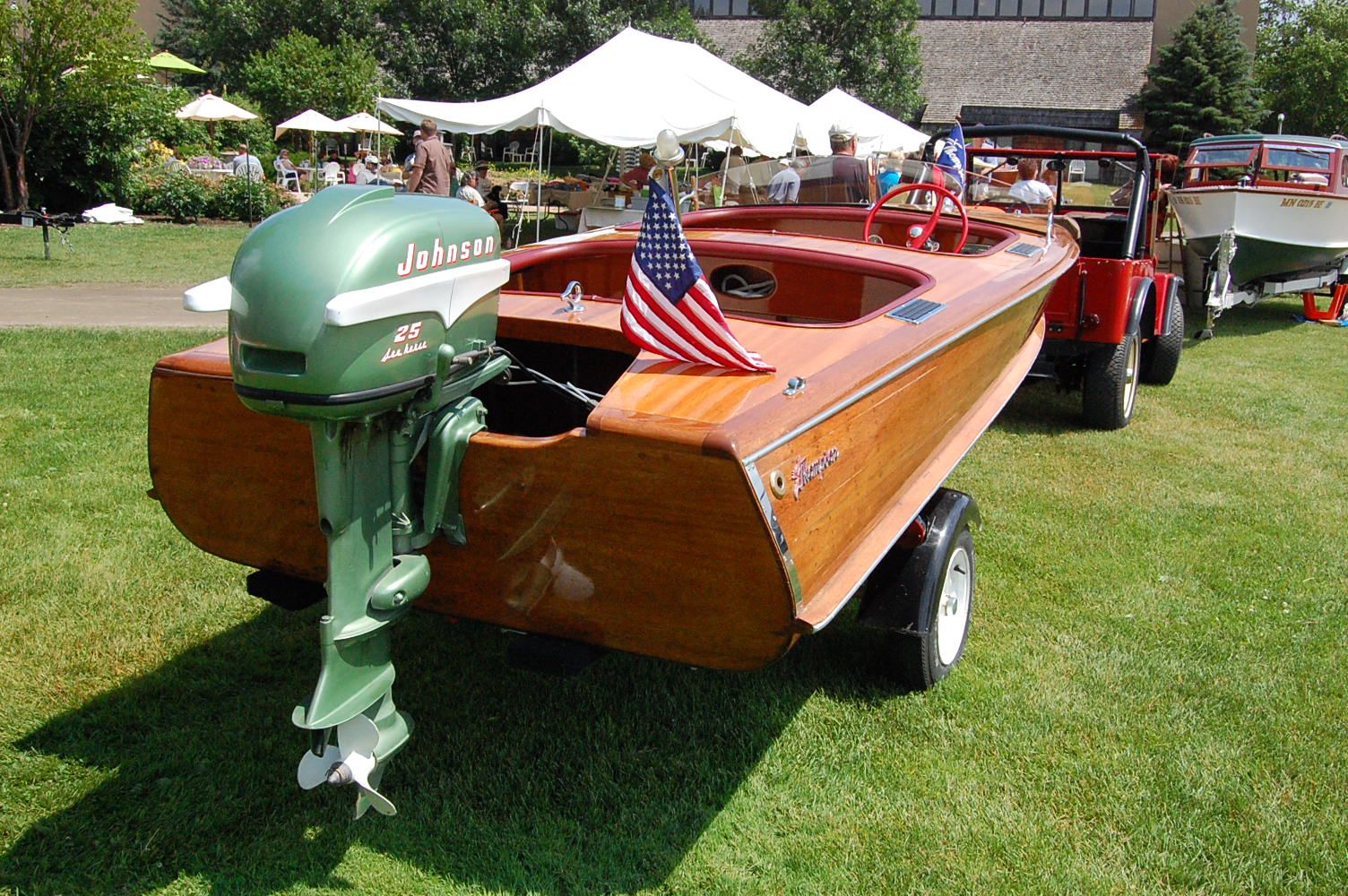 This 1955 Larson Cuddy had some design cues found with the early VW Buses. Check out the Safari Windows!
Falls Flyers are always fun to look at. The dynamic design brings back memories of the Mormon Meteor, Duesenberg we saw at Amelia Island this year.
Here's another Falls Flyer that laid beautifully on the water. Streamlining was everything!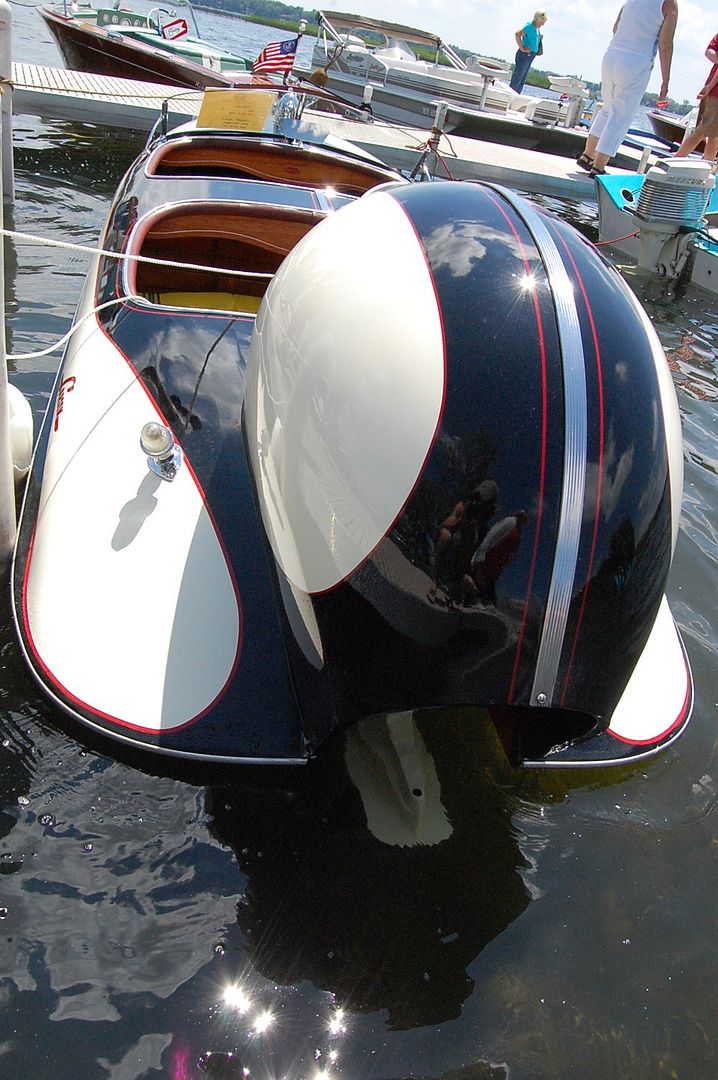 This 1960 Century Resorter Ski Boat showed nicely.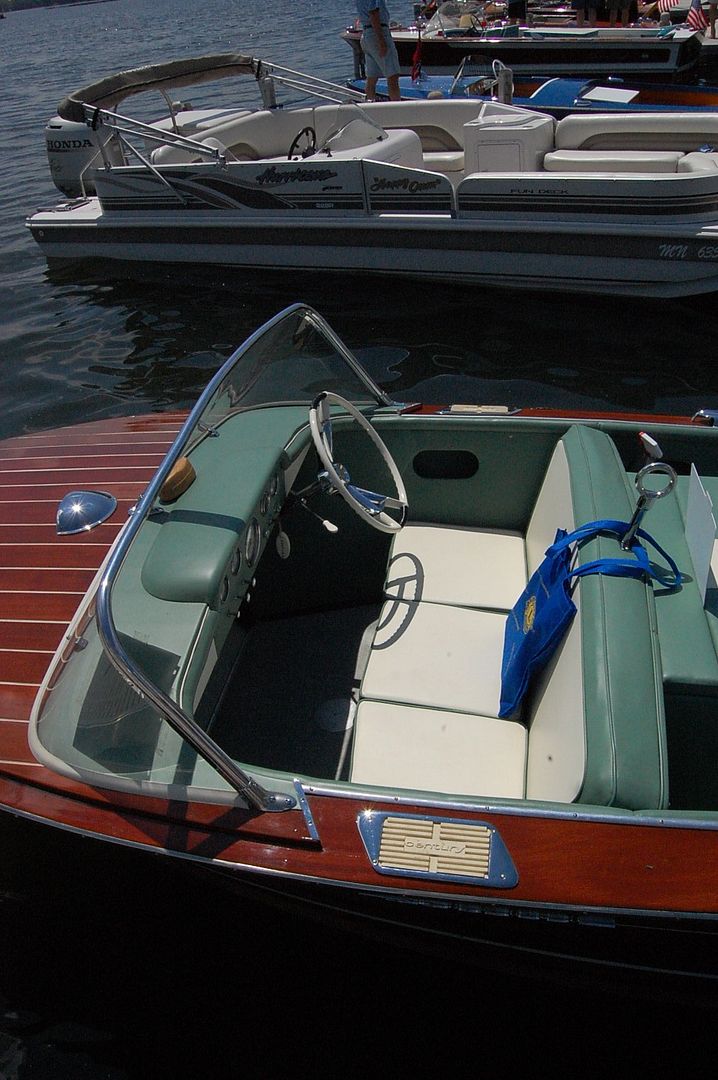 The star of the show, in my opinion, was this magnificent 1926 Gar Wood "Baby Gar" named "Bolo Baby". These boats were appointed to the rich and famous in their day. This one spending most of its life on Lake Champlain and now residing in the Gull Lake area of Minnesota. It's been over 50 years since this Baby Gar has been on the waters of Champlain but the owner plans to display the boat there later this summer. I am sure it will be a sweet reunion.
The only thing better than seeing this boat was hearing the 1917 Liberty Aircraft engine come to life!